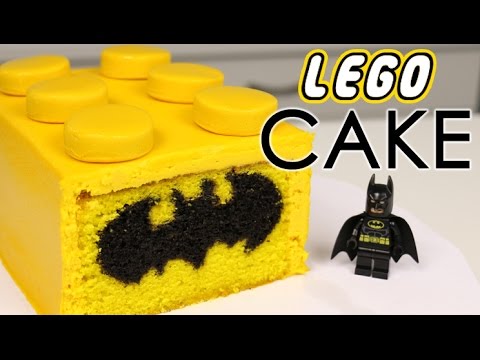 DIY your very own na na na na na na na na BATCAKE!!
TOP 10 CRAZY CAKES –
SUBSCRIBE HERE:
Batman cookie cutter:
FOLLOW ME:
Instagram- www.instagram.com/theicingartist.laurie
Facebook-
Twitter- www.twitter.com/theicingartist
Pintrest- www.pintrest.com/theicingartist
Website- www.theicingartist.com
OMG I am so impressed with how this inside surprise cake turned out! I have never made anything like it before and can't believe it actually worked! My first attempt failed miserably, but that just goes to show practice really does make awesome! First of all I love LEGO… secondly I love Batman! So making a Lego block with a bat symbol inside for the new Lego Batman Movie coming out seemed soooo fitting! I'm super happy I decided to do this cake all in buttercream icing, so not only does it look super cool, but its also super delicious! Make sure to watch right til the end to see Lego Batman HIM SELF come and have a slice of cake with me!
Useful links!
Batman cookie cutter:
Thick vanilla cake recipe (Vegan):
Thick vanilla cake recipe:
Chocolate Cake Recipe:
Check out all the tools and Ingredients you'll need to make this cake here:
Buttercream Icing/frosting recipe-
Buttercream icing step by step video-
How to cover a cake in fondant video-
How to smooth ice a perfect buttercream cake video-
Buttercream Icing Ingredients:
-1 cup butter (room temperature)
-1 tbs vanilla
-4 cups of icing sugar
-1/4 cup water
For detailed recipes go to
#NoCakeLimits
I love seeing pictures of your cakes and creations! Tag me on social media @theicingartist.laurie or email me at theicingartist@hotmail.com