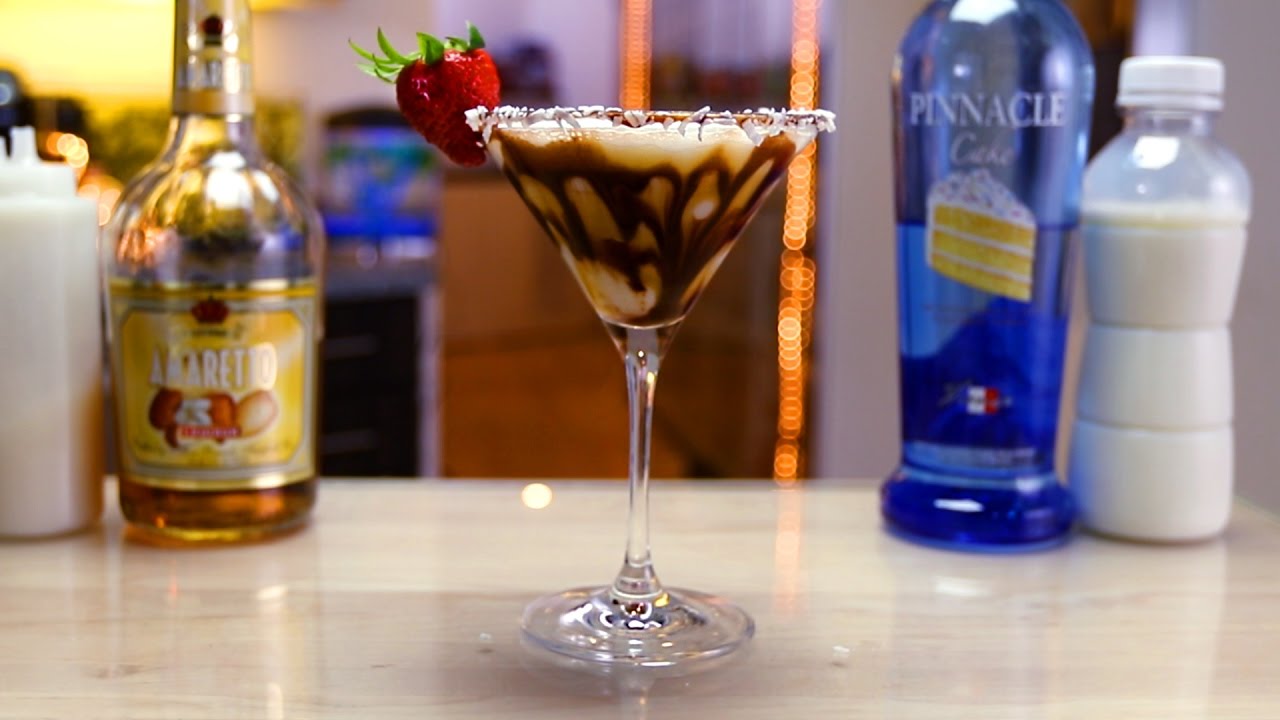 Here's the recipe:
GERMAN CHOCOLATE CAKE MARTINI
1 oz. (30ml) Cake Vodka
1/2 oz. (15ml) Amaretto
2 1/2 oz. (75ml) Milk
1 Tbsp Cream of Coconut
2 Tbsp Chocolate Syrup
1 Tbsp Caramel Syrup
Coconut Flakes
PREPARATION
1. Rim edge of glass with chocolate syrup and coconut flakes. Set aside.
2. Combine cake vodka, amaretto, milk and cream of coconut with ice and shake well.
3. Garnish inside of martini glass with chocolate and caramel syrup and pour mix inside. Enjoy responsibly!
If you have a cool drink recipe or picture, send it to us: Tipsyideas@tipsybartender.com
Brand/Media Inquiries: Admin@TipsyBartender.com
MORE TIPSY BARTENDER
Snapchat: TipsyBartender
Send us booze:
Tipsy Bartender
3183 Wilshire Blvd #196K22
Los Angeles, CA 90010