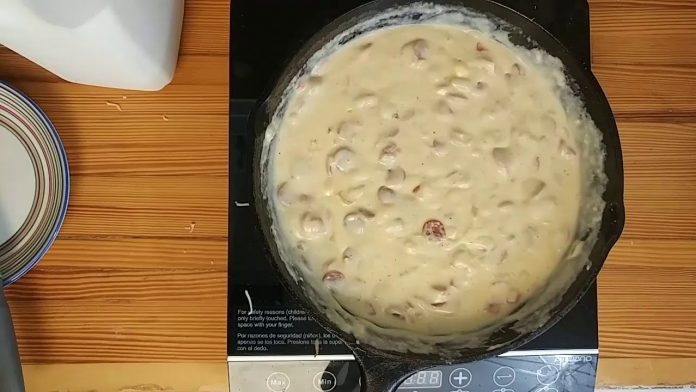 #notyouraveragemacncheese
This is my entry into the #notyouraveragemacncheese challange. This was fun and made me really think outside the box!
Recipe
=======================
1 1/2 cups elbow macaroni (cooked per box instructions)
2 TBSP Flour
2 TBSP Butter
1 – 2 cups Cold Milk
1 cup Colby Jack Cheese
1 cup Mozzarella Cheese
1 TBSP Pizza Seasoning
4 oz bag of Pepperoni
1/2 Red (or green) Bell Pepper
1/2 Medium Onion
1 box Puff Pastry
1 beaten Egg for an egg wash
Cook elbow macaroni to box instructions.
Heat skillet to medium high and melt butter. Adding peppers & onion until onion is translucent. Add pepperoni.
Add flour and cook and roux is formed. Add milk a little at a time until desired thickness is reached.
Add Colby Jack & Mozzarella cheese and stir until combined. Add pizza seasoning.
Cut puff pastry along seams and then cut in half to form rectangles. Add 1 to 2 tablespoons of mac 'n cheese and then top with second pastry section. Use fork to crimp all sides. Use sharp knife to put 2 to 3 slices on top to let steam out. Brush with an egg wash.
Bake in preheated 450 degree oven until pastry rises and is golden brown.