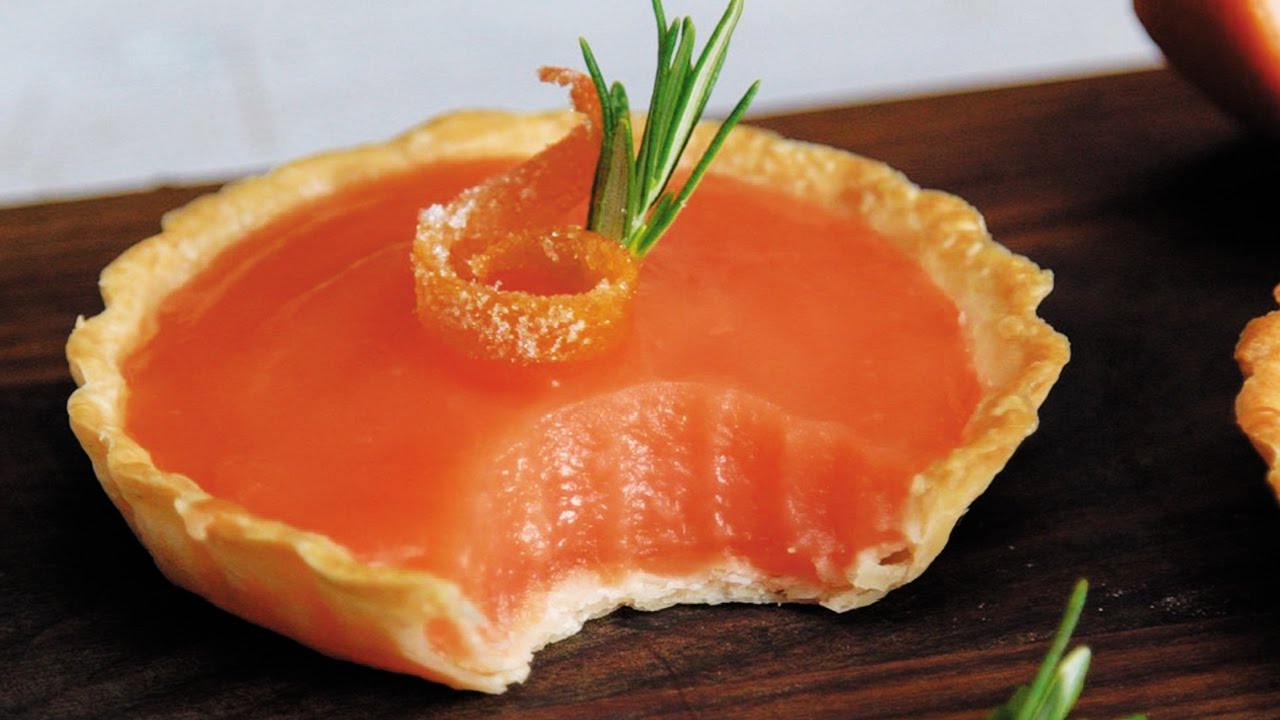 Grapefruit Rosemary Tartlets
If you like lemon tarts, you'll love this zesty, slightly herby sweet pastry.
RECIPE
INGREDIENTS
Pre-made pie crust
4 Tbsp cornstarch
Pinch of salt
1 cup sugar
1 sprig of rosemary
1 ½ cups grapefruit juice
2 Tbsp lime juice
4 egg yolks
4 Tbsp butter
Red food coloring
Rosemary as garnish
Sugared grapefruit zest as garnish
LET'S GET COOKING…
1.Line your tart pans with pie crust. Perforate the bottom and weigh down with baking beans. Bake according to package directions. Remove baking beans and set aside to cool.
2.Combine cornstarch, salt, sugar and rosemary in a medium saucepan. Whisk in juices and egg yolks. Add a drop of red food coloring. Cook over medium heat, whisking constantly, until the mixture comes to a boil. Boil, while whisking, for 1 minute. Stir in the butter.
3.Pour the mixture into your prepared tarts. Chill until set, or garnish with rosemary and grapefruit zest and enjoy warm.
:-
facebook:-
google+:-
If you like the video please subscribe my youtube channel