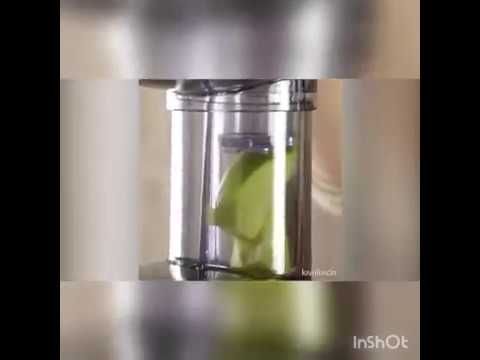 Hello Friends, Welcome to our official Channel BodyBuilding Meals ,Here you will find the balance diet for gym, how to gain weight , the supplement for abs. This is one stop solution fo basic Gym diet.
In this video "Green Smoothie Recipe For Weight Loss and Detox Glowing Skin" we are going to show you how to make a tasty green smoothie a great breakfast to loose your weight and get glowing skin with easy home made smoothie.
Green Smoothie detox your body and gives you glowing skin and it is
whole nutrient-rich food that help make you more beautiful
Recipe / Ingredients for Healthy GREEN SMOOTHIE
1 green apple
2 limes
2 celery sticks
1/8 ginger
1/4 cucumber
1/4 cup parsley
1/2 kale
1/2 cup spinach
Other Smoothies Recipe
TropiKale Smoothie
¾ cup Silk Coconut
1 banana
½ cup pineapple
½ cup mango
1 cup kale
½ tsp ginger, freshly grated
Vanilla-vocado Smoothie
¾ cup Silk Creamy Cashew
1 cup greens
½ avocado
1 banana
1-2 tbsp vanilla protein powder
Citrus Green
¾ cup orange juice
1 cup baby spinach
2 clementines, peeled
½ avocado
Peachy Green Tea Smoothie
1 cup Silk Coconut
1 cup greens
1 banana
1 cup peaches, sliced
2 tsp matcha green tea powder
Lean Mean Green Smoothie
½ cup coconut water
½ cup plain yogurt (optional)
2 cups kale
½ English cucumber
½ avocado
½ lemon, juiced
⅛ tsp cayenne pepper
Our Social Media Handlers:
Facebook Page:
Facebook Group:
Subscribe to my channel:
Please do LIKE ,Share and Subscribe
DISCLAIMER – Please note that you should be in a healthy state before you decide to follow a new way of eating, or a calorie restricted diet. It's always advised that you talk to your GP, doctor or health care professional to see if a new way of eating is suitable for your personal health needs and goals. Please take special note that every women, and every person, will have different daily calorie needs for weight-loss – based on their natural body type and build, current weight, height, daily activity level and health goals. This is not a "one size fits all" way of eating. This video and this recipe is only shown as meal inspiration for a healthier lifestyle – this recipe should be incorporated into a healthy and balanced diet/ lifestyle.