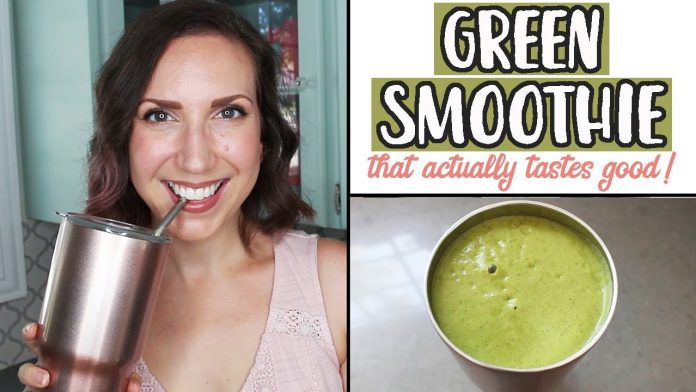 It's time for a green smoothie recipe! This is the best green smoothie recipe I've whipped up in my kitchen, and I've tried lots of smoothie recipes! It's also a really easy smoothie to pull together! If you're looking for green smoothie recipes that taste good, you've got to give this healthy smoothie recipe a try! Who knew a spinach smoothie could be so yummy?! Hope you enjoy seeing how to make a smoothie that I love! If you have any green smoothie recipes that you love, share them in the comments below!
Hemp Protein:
Collagen Peptides:
KitchenAid Diamond Blender:
Stainless Steel Smoothie Straws:
Smoothie Ingredients:
Almond milk (or coconut milk)
Orange juice
Spinach
Frozen pineapple
Frozen mango
Avocado (optional)
Half frozen banana (optional)
Any desired add-ins for extra nutrition (protein powder, collagen, etc.)
At Live well, Jess, I'm sharing how I'm discovering what it truly means to live well, and I want to inspire and encourage others to do the same. Subscribe and hit the bell notification for health, wellness, and lifestyle videos! Vibrant living is yours for the taking!
I love getting your feedback! Please like, share, and comment!
I N S T A G R A M –
T W I T T E R –
Business inquiries: livewelljess.yt@gmail.com
Filmed with Canon Rebel t5i:
Ring Light:
FTC Disclaimer: This video is not sponsored. This description box contains affiliate links.
Royalty free music from YouTube Audio Library