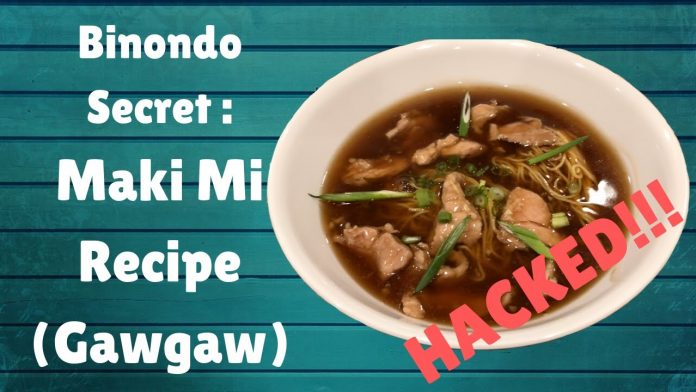 For today's episode, you're in for a treat. I will be revealing an almost century old secret recipe. This dish is a specialty of one of the oldest restaurants inside Chinatown in Binondo, Manila: the one and only Ongpin Manosa. Ongpin Manosa May even have invented this dish. Of course I'm talking about their iconic Maki Mi or Gawgaw in Tagalog.
There are many online and YouTube Maki Mi recipes published but none of them taste or look anything close to Ongpin Manosa's original Maki Mi. So why is it that nobody could crack this dish? The answer is simple: It's Tagalog name "gawgaw" or "cornstarch" in English is misleading. If you use cornstarch, you will not achieve the same clear, gelatinous soup.
So how do you make this meaty tender, hot, rich and soupy dish you ask? We'll go find out by watching this episode where I'm revealing a very old Manila Chinatown secret: the Maki Mi!
#TheMonteroWorld
Summer Sidewalk by Audionautix is licensed under a Creative Commons Attribution license ()
Artist: