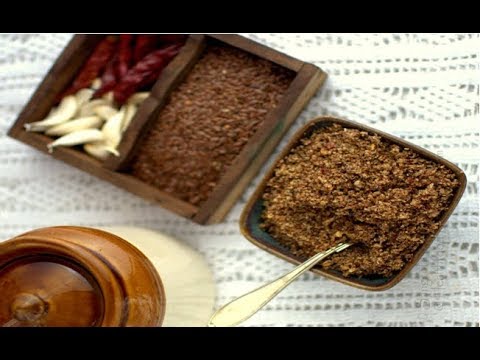 The link of the video explaining how to make flaxseed chutney is given below
The hair regrowth diet plan link is below
Vitamin E is one of the best vitamins you could use for hair growth because of its strong antioxidant properties which prevent hair and scalp damage. It helps improve the efficiency of capillaries, boosting blood circulation. Vitamin E is also helpful when it comes to preventing premature graying.
Flax seeds help balance pH levels and oil production. These are two factors that directly affect the rate at which your hair grows and its health. Flax seeds soothe the scalp and help calm the sebaceous glands, so they produce the right amount of oil for healthy hair growth.
Flax seeds help condition your hair, making it smooth and manageable. It helps bind moisture to the hair shaft, controlling issues like breakage, split ends, dryness, and frizz.
4-5g of flaxseeds is daily recommended amount
You can make decilious recipie on how to eat it
Flaxseeds
Garlic
Chillies
Black Sesame seeds
White sesame seeds
Sesame oil
Heat oil in pan and agg chillies and garlic
Fry for 5 minutes
Add all sesame seeds
Fry and then add flaxseeds
Roast for 6-7 minutes
Cool it
Grind it
Your chutney is ready
Eat it in lunch or dinner
1-2 spoon
Enjoy beautiful hair ?