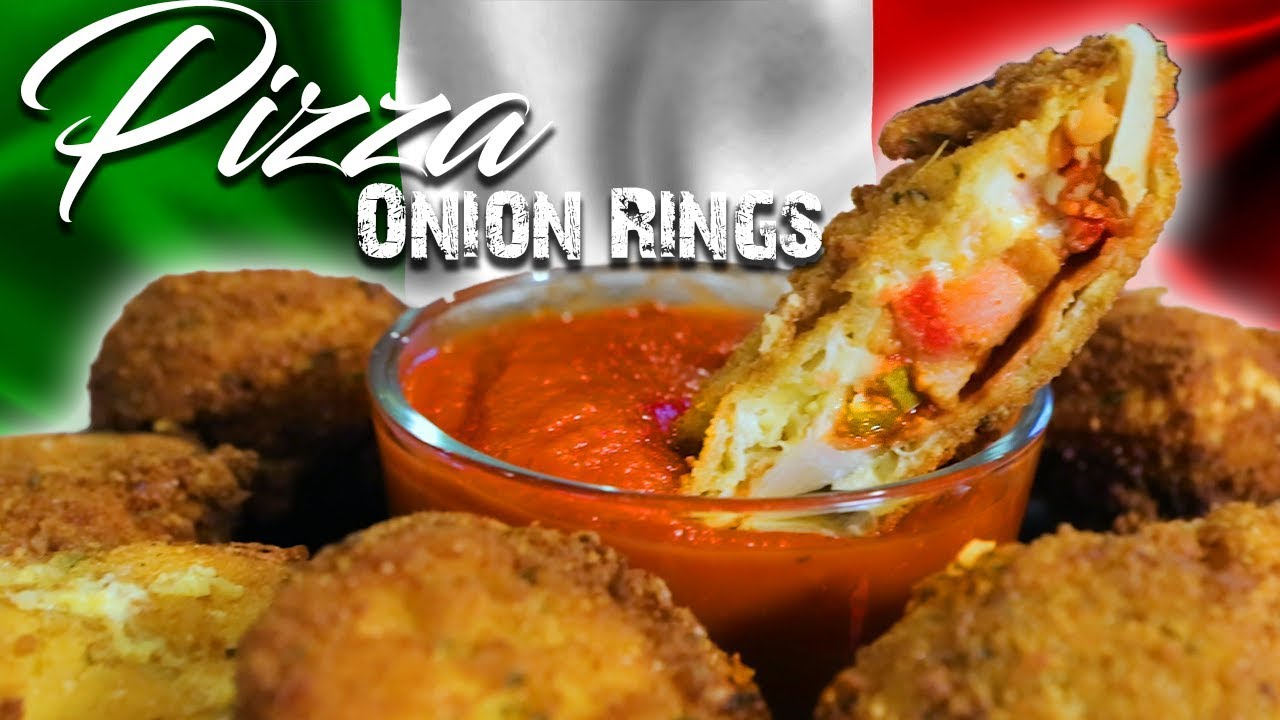 This week Chef Atari teaches you how to make delicious Pizza Onion Rings! Come check it out now!
Ingredients
3 White onions
1 Can of pizza sauce
Half a pack of bacon
15 Slices of large pepperoni
1 Diced green pepper
2 Cups of mozzarella cheese
3 Eggs
2 Cups of flour
2 Cups of bread crumbs
Vegetable oil for deep fry
Tools
1 Chef knife
1 Cutting board
1 Frying pan
1 Small sauce pan
1 Oven tray
Parchment paper
Step 1
Cut bacon In to bits and cook on medium heat for 10 minutes until crispy.
Step 2
Cut onions Into thick rings.
Step 3
Use large pepperoni slices to cover the base of the onion and add pizza sauce, bacon bits, diced green pepper and top with cheese. Then freeze in freezer for 10 to 20 minutes.
Step 4
Prepare in 3 mixing bowls flour, egg-wash, and Italian bread crumbs. Dip frozen onion ring in egg wash then flour back into egg-wash then coat with bread crumbs.
Step 5
Heat oil to 350 degrees Fahrenheit then deep fry onion rings for 3 to 6 minutes and serve with marinara dipping sauce.
Check out Harley's Video Diaries –
We have a #YouTubeGaming Channel:
Follow the guys!
@harleyplays @princewallick @lemme_kno @epicgrossguy @cooldan @itsmikesantos
LIKE/FAVORITE and SHARE for new meals every week!
PIzza Onion Rings – Epic Meal Time