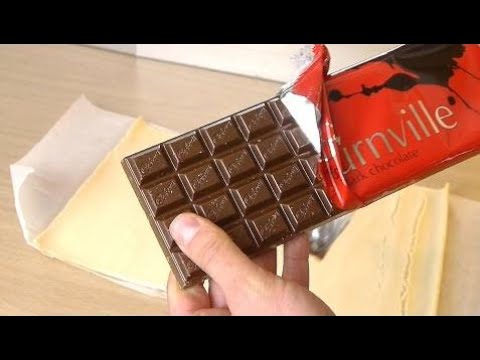 Have You Tried This? – Chocolate and Puff Pastry Cooking Life Hack | Life Hacks – DIY
How to make a really simple chocolate puff pastry lattice. Easy recipe to make this impressive treat. Ingredients: Puff Pastry, Chocolate, Almonds, Egg Yolk. More Cooking Videos –
Contribute Subtitles Here:
Latest Videos –
Food and Cooking Hacks –
Amazing Life Hacks –
How To Make Fun Things –
Subscribe here:
Music: Fig Leaf Rag Kevin MacLeod (incompetech.com)
Licensed under Creative Commons: By Attribution 3.0 License
Please like, share and subscribe our channel DIY- Life Hacks for more new videos! Thanks!
Subscribe & More Videos:
Thank for watching, Please Like Share And SUBSCRIBE!!!
#painauchocolat, #treat