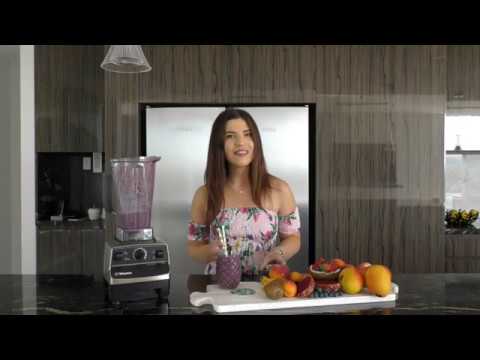 In this video I'm going to show you how to make a nutrient packed superfood smoothie. This is an ideal pre-workout snack or even as a breakfast for busy people on the go. Superfoods such as chia seeds, spinach and blueberries can give your diet a healthy boost, while reducing your risk of heart disease, memory loss, and other chronic health diseases. These foods pack a big nutritional punch – packed with vitamins, minerals, fibre and other nutrients.
My smoothie is:
– Gluten Free
– Dairy Free
– Nut Free
– Diabetic Friendly
Ingredients:
1 cup almond milk
1 cup frozen pineapple
1 cup – mixed blueberries + blackberries
2 tablespoons chia seeds
1 handful spinach
optional – 1 cup ice
♥
Blog Post:
Last Video:
Lets connect:
♥ Instagram: @alessandra_nutrition
♥ Facebook: …
♥ Website:
Have a beautiful day!
Alessandra xo