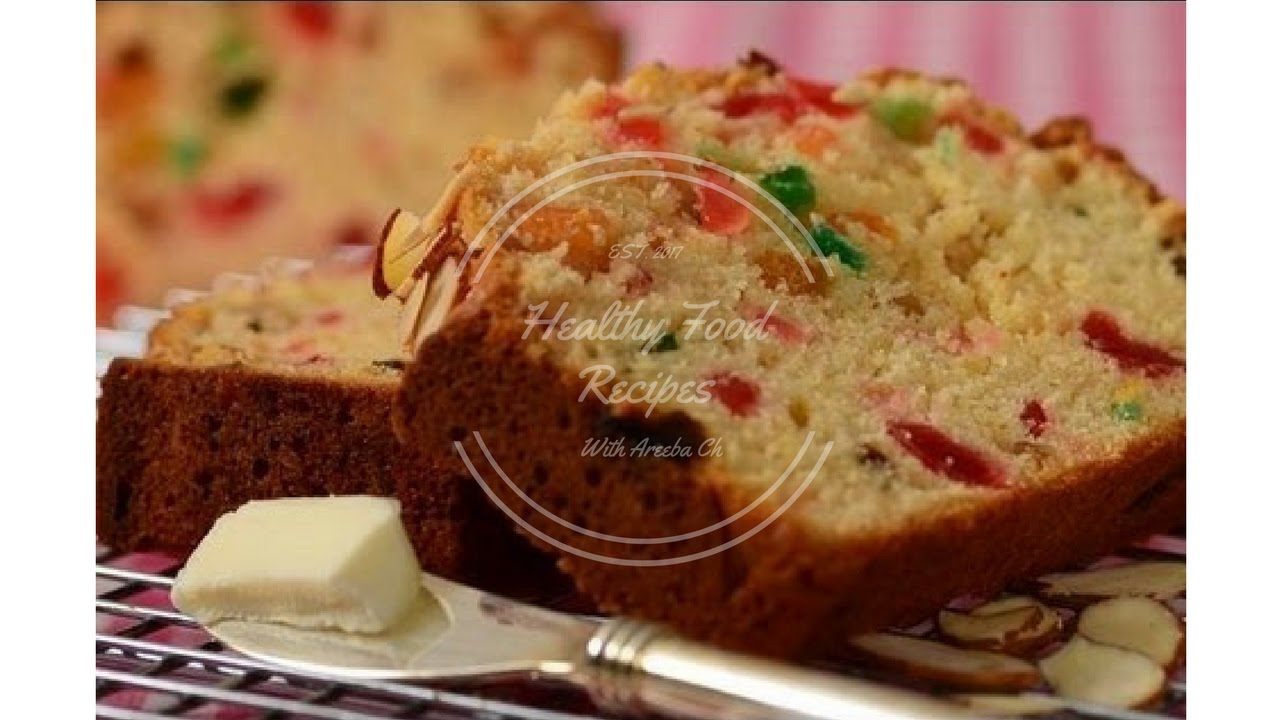 Quick and Easy Healthy Buttermilk Fruit Cake Recipe at home.
INGREDIENTS:
1: Eggs 4
2: Butter 1cup
3: Suger(g) 1 cup
4: Flour 1-1/4cup
5: Baking powder 1tspn
6: Vanilla essense (few drops)
7: YellowFood Color color (optional) as need
8: Muraba jaat 1/2 cup
Healthy Fruit cake for Ramzan ul Mubarak. The Healthy Buttermilk fruit cake is a luscious cake made with dried fruits and nuts.
Healthy Food recipes presents how to make healthy buttermilk fruit cake recipe with eggs in stone oven at home..Quick and easy recipe of healthy buttermilk fruit cake for breakfast and tea time.
Method:
1. Beat butter and suger.
2. Add eggs and beat it well
3. now add vanilla essence and yellow food color(optional).
4. Add flour and baking powder and fold it.
5. Grease mold with oil and butter paper and put mixture in it.
6. Coat muraba jatt in flour.
7. Put it on the mixture.
8. Pre_heat stone oven or baking oven for 30 min on full flame.
9. Put the mold in it for baking
10. Baking time 30_40 min.
Ready to eat…
Precautions:
. Grease mold from all sides.
. You must coat muraba jatt in flour.
. Pre head stone oven for 30 min on full flame
———————————————————————————————–
THANKS FOR WATCHING US
PLEASE LIKE COMMENT,SHARE AND SUBSCRIBE OUR CHANNEL FOR MORE RECIPES. ( Healthy Food Recipes by Areeba Ch. )
—————————————————————————————————
The Following links are also fulfill in this video:
kinder egg cake, kinder surprise cake,surprize,cake surprize,cake,surprize egg cake,cake with toy,
chocolate cake in pressure cooker,chocolate cake in pressure cooker in hindi,without oven cake recipe,cake without oven by huma
chocolate cake recipe,chocolate cake without oven in urdu,how to make cake in pressure cooker,chocolate cake pressure cooker,
homemade creamy white frosting for cake,
quick sponge cake recipe,recipe sponge cake,cake sponge,easy sponge cake recipe,vanilla cake sponge recipe,plain sponge cake recipe,
black forest cake,cooker cake black forest,black forest in cooker,black forest cake in cooker,eggless cooker cake,
cooker cake black forest without egg,black forest cake recipe,
without oven pineapple cake,pineapple cake in pressure cooker,pineapple cake,pineapple cake at home,
trolls,baking cake, 100 shopkin,troll poppy,troll cake,
tutti fruti cake recipes, tutti fruiti cake,spongi cake recipes, top 5 cakes, top 10 cakes.