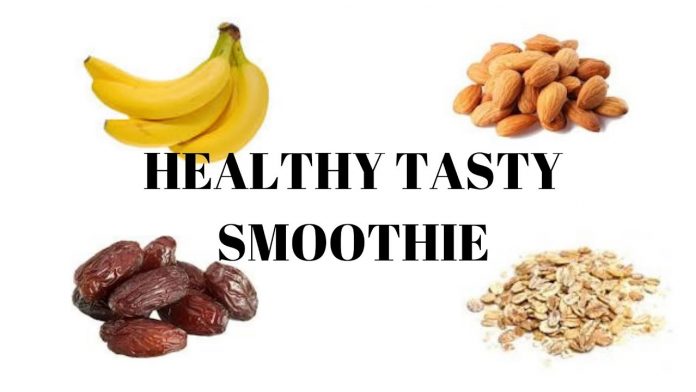 Hello Friends,
I'm back with another healthy smoothie recipe video.
This smoothie is a sweet smoothie and sweetness are from natural ingredients. The smoothie is a good breakfast option if you are in a rush to your work place or to university or School.
It's filled with fiber,proteins,vitamins,minerals,antioxidant. It is a nutritious smoothie without any veggies.This is a fulfilling protein shake too.
INGREDIENTS:
Dates deseeded – 8
Banana – 2
Soaked almonds – 20
Protein powder – 1/2 scoop
Rolled oats/steel cut oats – 1/2 cup
Feel free to increase or decrease quantity as per your choice.
I hesitated to drink smoothies initially and begin by this smoothie.As it is soo tasty I later began to make different smoothies with vegetables.
I had already shared smoothie recipes incorporating vegetables. If you haven't checked that yet. Below is the link for the same.
More recipes are on the way. So stay tuned to my channel.
I would highly recommend the plant protein shown in the video as it's the best dairy free protein currently available in India and it is from the brand "OZIVA".I purchased 1000g bottle however I will provide the link for 500 g if you guys want to try that.
Link for OZIVA PLANT PROTEIN POWDER:
…
Benefits of rolled oats has already been explained in my healthy haul video along with plant protein,wheat grass powder,silicon bag and other healthy food options.
Healthy haul video link:
…
Link for ROLLED OATS:
…
HOPE YOU LIKE THIS VIDEO. SUBSCRIBE FOR MORE EASY + HEALTHY VIDEO UPDATES !!
Love & prayers,
Sru !!