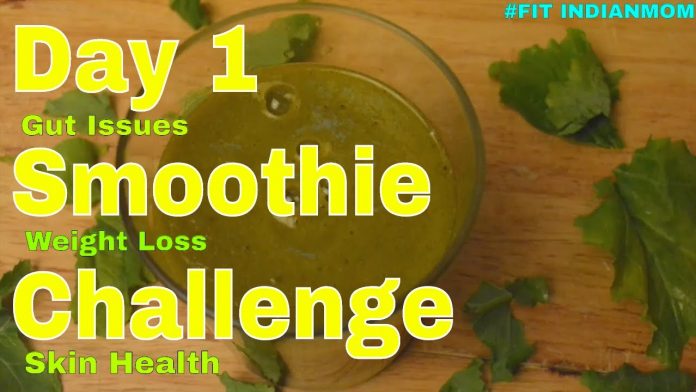 Healthy Green Smoothie Recipe for Weight Loss | Healthy Indian Smoothie to Lose Weight
Hi Everyone!
Today is Day 1 of the Indian Smoothie Week Recipe Challenge. This whole week I'll be posting Healthy and Delicious Smoothie Recipes (Indian) which are great for Weight Loss , Healthy Skin, Hair and Gut. Today's recipe is a Healthy Vegetable Green Smoothie which is easy to prepare and delish as well. Best is to enjoy these smoothies during the morning time as breakfast / midmorning meals. Look out for other Smoothie recipes which I'll be posting everyday this week.
Press the Bell Icon beside the Subscribe Button to get timely notifications.
All the Best!
Enjoy the video. Like and Share . Comment down for any questions or suggestions for future video topics.
Also watch:
Winter Weight Loss Indian Meal Plan:
Keto Meal plan:
Keto Diet Explained:
…
High Protein Powder Homemade Recipe for Vegans : …
2 High Protein Snack Recipes:
…
Weight Loss Gluten Free Roti Recipe: …
Healthy Chocolate Balls/Indian Ladoos Recipe:
Click here to Subscribe to the channel as it's FREE
And never miss any videos about fat loss/weight loss diet plans/recipes/tips in the future.
Follow me on :
Facebook:
Twitter:
Pinterest:
Instagram:
Disclaimer: This video is for informational purpose only.We're not medical experts/Registered Dietitian/Physical Trainer. If you have any health disorder, please consult with your doctor before following any weight loss tips/diet plans/recipes shown in the video.This channel Fit IndianMom is not liable for any health consequences caused to the viewer. The viewer is fully responsible and not treat any video on this channel as a medical advice. All the Best and Thank you!
Music Credit: Free Music Library |YouTube
Film Images courtesy of Pexels.com, Pixabay.com .Used by Permission as a free use. Image(s) used under free license from Pexels.com, Pixabay.com