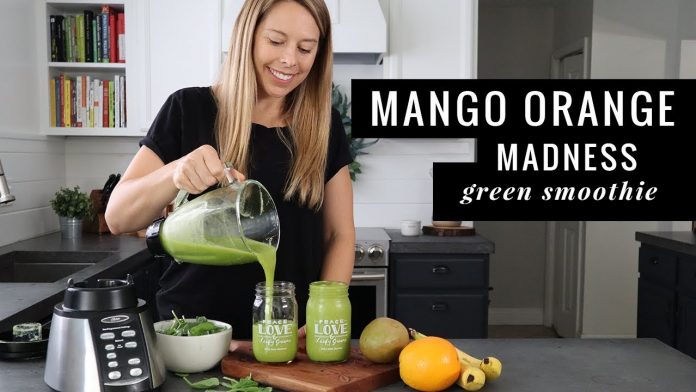 Want another great smoothie recipe? This video will show you how to make a mango smoothie that is simple, easy, healthy and tasty. This smoothie uses mangos and oranges and will help you fuel your passion so you can have a healthy, active and adventurous lifestyle. If you are looking for green smoothie recipes that tastes great you will love this recipe. This video will show you everything you need to know to make the simple green smoothie called Mango Orange Madness. You can find this recipe and many other smoothie recipes in my book Simple Green Smoothies: 100+tasty recipes to lose weight, gain energy, and feel great in your body.
This green smoothie is plant-powered, simple, affordable and tasty. If you're wanting to lose weight or boost your energy, you're at the right place. You can also join our free 7 day green smoothie challenge called Simple 7.
INGREDIENTS FOR MANGO ORANGE MADNESS
2 cup spinach (fresh)
2 cup unsweetened coconut water
1 orange, (peeled)
2 cups chopped mango*
1 banana (peeled) *
What do you think of the Mango Orange Madness smoothie?
Remember to join our 7 day FREE green smoothie challenge!
Leave a comment below to let us know what you think about this smoothie!