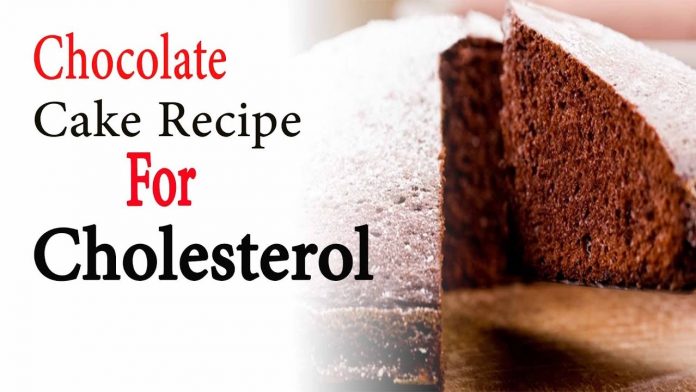 Healthy recipes | Chocolate Cake Recipe for Cholesterol | Natural Health
Chocolate Cake Recipe for Cholesterol.
This bitter chocolate cake recipe may be an option for those who like chocolate and have high cholesterol because it does not have foods with cholesterol, such as the egg, for example.
In addition, this cake does not have trans fats, but has about 6 gram of saturated fat and therefore should be consumed moderately.
The benefits of half-bitter chocolate to health are associated with a decrease in heart disease, but those who have high cholesterol must introduce raw fruits and vegetables into their food, because these foods are high in fiber and have no fat, while maintaining the remedy prescribed by the cardiologist.
Ingredients.
3 tablespoons margarine becel;
1 glass of culinary sweetener;
1 cup of cornstarch;
4 tablespoons skimmed milk powder;
2 tablespoons unsweetened cocoa powder;
½ cup of water;
1 tablespoon of baking powder.
Method of preparation.
Beat the margarine with the sweetener until it forms a cream. Separately, mix all the dried ones, except the yeast. Then, add to the margarine cream and add the water gradually. Finally, add the yeast. Bring to the preheated medium oven in an English cake form.
Don't forget to subscribe
For more recipes and tips, subscribe to the channel!
Follow us on Twitter:
Follow us on Tumblr:
Follow us on Google Plus:
Disclaimer: The materials and the information contained on Natural Health channel are provided for general and educational purposes only and do not constitute any legal, medical or other professional advice on any subject matter. None of the information on our videos is a substitute for a diagnosis and treatment by your health professional. Always seek the advice of your physician or other qualified health provider prior to starting any new diet or treatment and with any questions you may have regarding a medical condition. If you have or suspect that you have a medical problem, promptly contact your health care provider.
_
Images licensed under CC:
www.pixabay.com
www.flickr.com
www.pexels.com
en.wikipedia.org
commons.wikimedia.org
www.publicdomainpictures.net
Some images downloaded from shutterstock.com.