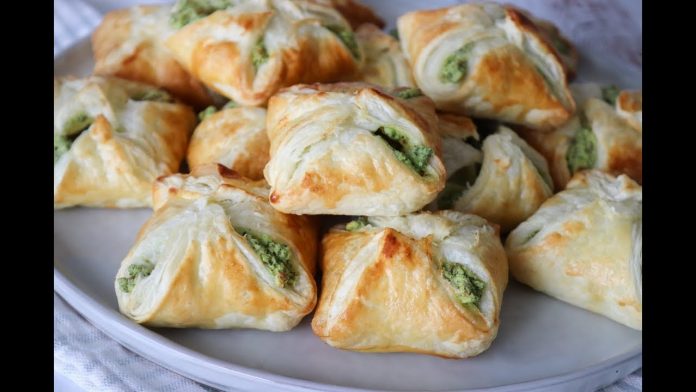 Heavenly Spinach, Parsley And Feta Cheese Puff Pastry Pockets! They taste sooo good and they are great both warm and cold!
Music by Epidemic Sound ()
24 snacks
You will need:
2 sheets of puff pastry
2.5 oz of fresh spinach
1 large handful of parsley
2 cloves of garlic
7 oz of cream cheese
11.1 oz of feta cheese
Salt and pepper
2 handfuls of almonds
1 lightly beaten egg
350 degrees F convection for about 14 minutes.
You can also follow me on:
Facebook:
Instagram:
Pinterest:
Twitter:
Food, Cooking and Recipes
#food #cooking #homemade #recipe #pastry #feta