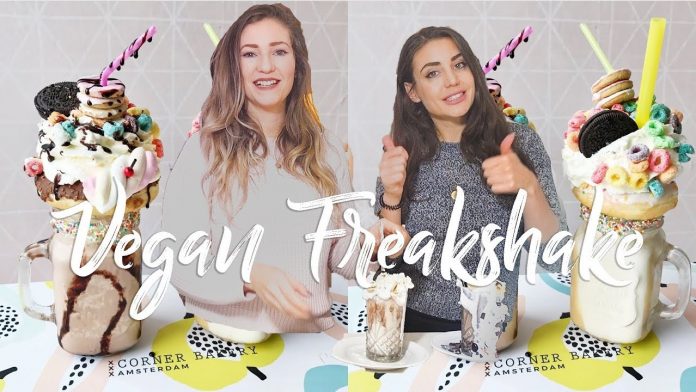 This time no travel, but a vegan recipe!
VEGAN FREAKSHAKE RECIPE
Ingredients:
– Mocca Coffee Beans
– Coconut Milk
– Sprinkles (pure chocolate & fruit)
– Coconut Flakes
– Chocolate Soy Milk
– Oreo Cookies
– Salted/Caramel Popcorn
– Banana Chips
– Coconut Icecream
– Vegan Whipped Cream
STEPS:
1. Blend the icecream with the chocolate soy milk and coconut milk in a blender. Put the milkshake in a long glass.
2. Whip the Plant based whipped cream in a bowl with a mixer.
3. Scoop the whipped cream on the shake. Decorate the whipped cream with the remaining ingredients.
4. Enjoy!
|| MUSIC ||
Tonez&Re-C – Kyoto:
|| CAMERA ||
Sony Cyber-shot DSC-RX100 V :
GoPro Hero 5:
Canon EOS Rebel:
|| SOCIAL ||
Facebook:
Hippsetters Instagram:
Denise Instagram:
Mariella Instagram: