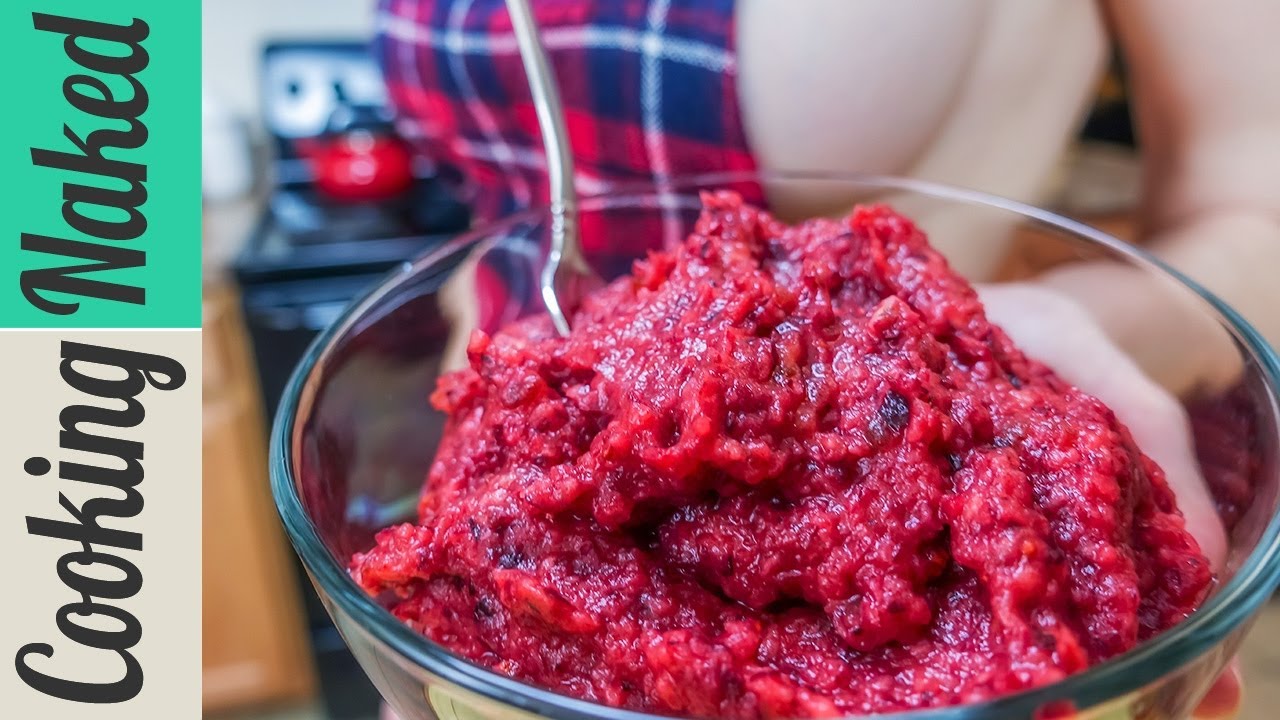 Learn how to make a simple healthy Thanksgiving holiday recipe, Orange Cranberry Sauce (Raw, Gluten Free, Vegan) with sexy naked chef Ruby Day and her dog and cat. Cooking Naked is a step by step cooking instruction of healthy eating. Each new recipe Is vegan, vegetarian, gluten free, dairy free, breakfast, lunch, dinner, side dishes, desserts, or drinks. Where the recipes are simple and healthy. Vlogs every Tuesday and Recipes every Wednesday.
INGREDIENTS:
* Fresh Cranberries
* Dates
* Orange Juice
Thanksgiving Recipes Playlist –
Video URL ►
Website ►
Subscribe on YouTube ►
Give it a thumbs up to let me know that you like the content!
SUBSCRIBE to get more healthy recipes!
Healthy Eating
xoxo… Ruby Day
Follow us on Twitter:
Follow us on Facebook:
Follow us on Instagram:
Follow us on Snapchat:
RubysDiary
DamienAlvie
Follow us on YouTube:
Cooking Naked Channel:
Ruby Day Channel:
Damien's Channel:
For Business and Sponsorship Inquiries: RubyDamienProductions@gmail.com
CREDITS:
Director, Producer, Editor, Cinematographer: Damien Alvie:
Assistant Director, Executive Producer, Host: Ruby Day