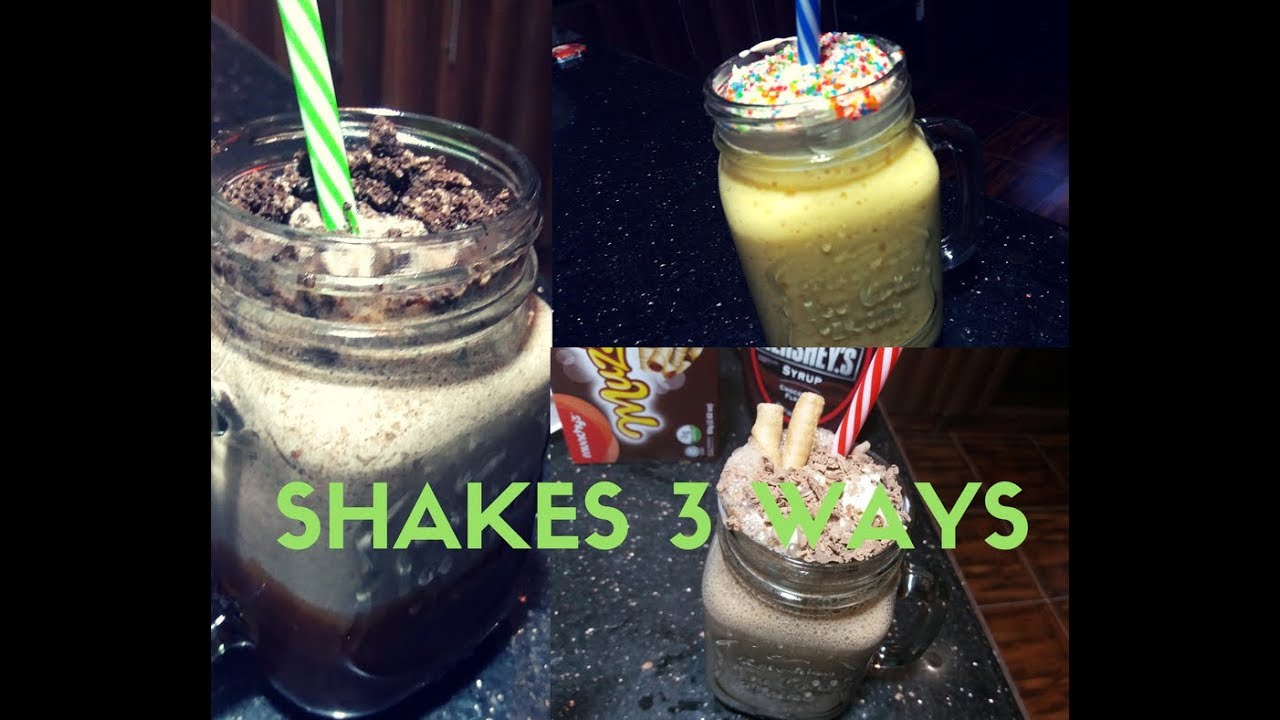 Subscribe To My Channel For More Videos:
Facebook –
Twitter –
Website Link-
Oreo Shake:
1 cup Milk
1.5 cup Vanilla Ice Cream
1 roll oreo Biscuits(8 pcs quartered biscuits for shake,3-4 crushed biscuits for garnish)
Hershey syrup for making the base.
Method:
Blend away!
Chocolate Shake:
1 cup Milk
3 Scoops Vanilla Ice cream
2 tbsp Hershey Chocolate Syrup
1 tsp Cadbury Cocoa Powder
1 tbsp Sugar
Chocolate Shavings for garnish
Whipped Cream for garnish.
Rolled Wafers,for garnish
Method:
Blend Away!
Mango Shake:
1 cup Milk
3 scoops Mango Ice cream
1 cup Mango Chunks
1 tsp Sugar
Whipped Cream for garnish
Sprinkles for garnish.
Method:
Blend away.