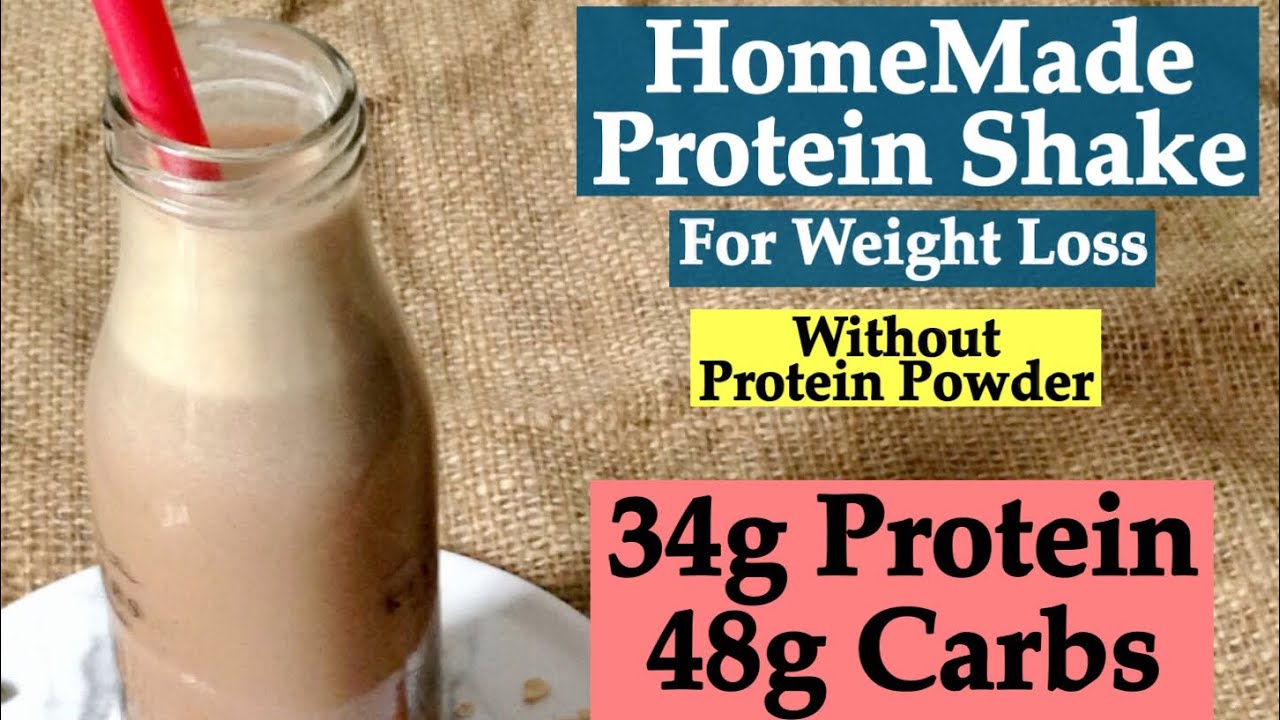 This homemade protein shakes for weight loss is made of very simple and natural protein rich ingredients that can be found find in every kitchen instead of synthetic protein powders. It's very easy to make and very nutritious. This instant protein shake is an excellent and a convenient way to add protein to your diet without any hassle.
HomeMade soy milk recipe:-
Homemade peanut butter recipe :-
Ingredients to make HomeMade protein shake :-
1.5 cup soy milk (300ml)
1/2 cup Roasted quick oats
8-10 Almonds
2 tbsp Homemade peanut butter
1 tbsp pumpkin seeds
1 tbsp Flax Seeds/ Alsi (grounded)
1 tbsp raw cocoa powder
3-4 dates or honey for sweetener
For flavouring (optional)
2-3 drops vanilla extract
1/2 tsp coffee
1/4 tsp Cinnamon
Method to make protein shake at home without protein powder:-
First put all the dry ingredients into a grinder ( Oats, Almonds, pumpkin seeds, cocoa powder, coffee, cinnamon and flax seeds) grind everything to make a smooth powder.
Once that's done. In a blender add the powdered mixture and add all the wet ingredients on top ( Soya milk, peanut butter, vanilla extract and dates) blend everything to make a smooth shake.
( grinding dry ingredients separately and then blending with wet ingredients result in a smooth texture, else you may have chunks of nuts and seeds in the shake )
The best time to have this shake is immediately or within 30-40 minutes of your workout. It helps your muscles to recover & gives you a boost of energy for the rest of the day.