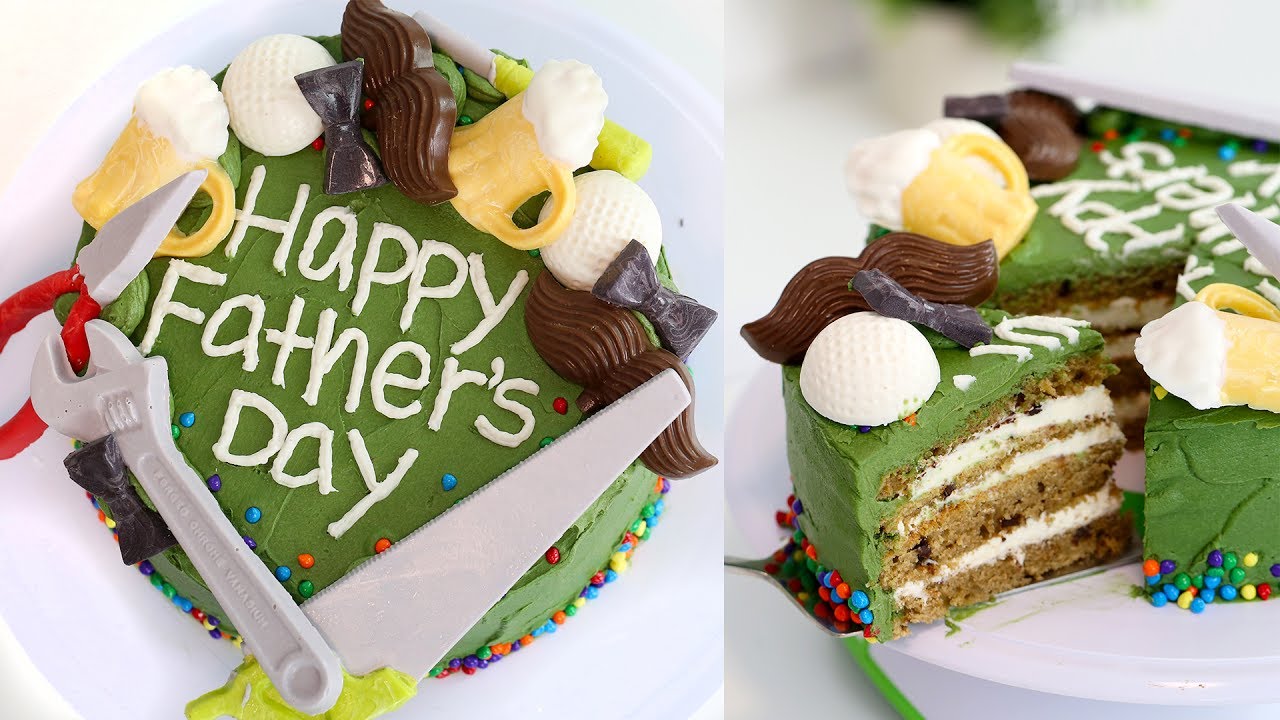 A chocolate chip + coffee cake decorated with Father's Day-inspired chocolates! I also teach you a fool-proof tip for writing on cakes!
Ingredients
Cake Batter:
1 cup unsalted butter, room temperature
3 cups all-purpose flour
1 tsp baking soda
1 tsp salt
2 cups sugar
6 eggs, room temperature
1 ¼ cups sour cream
1 tsp vanilla extract
1 tbsp instant coffee powder
½ cup chocolate chips
Buttercream:
2 cups unsalted butter, room temperature
1 tsp vanilla extract
5 cups confectioner's sugar
green food colouring
Melted candy melts, in your desired colours
For the full recipe, go to my website:
CHOCOLATE MOLDS:
Tools Mold:
Moustache Mold:
Beer Mold:
Golf Ball Mold:
Bow Tie Mold:
Facebook: www.facebook.com/pankobunnycooking
Twitter:
Instagram:
Pinterest:
Blog:
Subscribe to my Channel!ぜひチャンネルに登録してね!
New videos every Tuesday & Thursday, and Theme Weeks where I post every single day for the first week of every month! Make sure you tune in!
As always, thank you!!
いつもありがとうございます!
xx
Cayla
For all of you who are amazing and have read this far, here is a clue for Thursday's video: a PS4 controller!!
木曜日の動画についてのヒント:
Music courtesy of Audio Network.
Song: Salad Days
This is not a sponsored video.