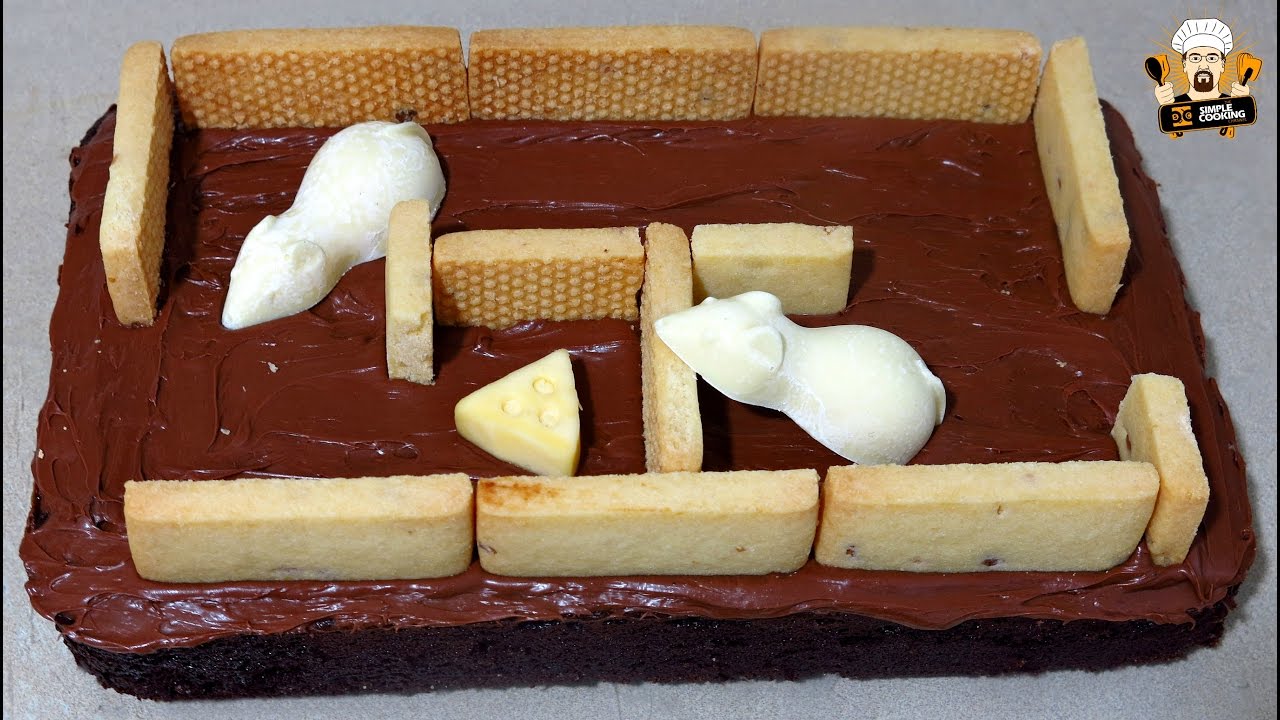 I hope you like my recipe for a mouse maze cake.
Welcome to the SimpleCookingChannel. Things might get pretty simple sometimes but sometimes that's just what a person needs.
FACEBOOK …
TWITTER
Simple Cooking Channel Merchandise!!
Ingredients
Bake any cake you like
Chocolate frosting
Shortbread cookies for the maze
Cut cheese into triangles & make a few holes using a straw
Make a white chocolate mouse using melted white chocolate & putting it into a silicone mouse mold.