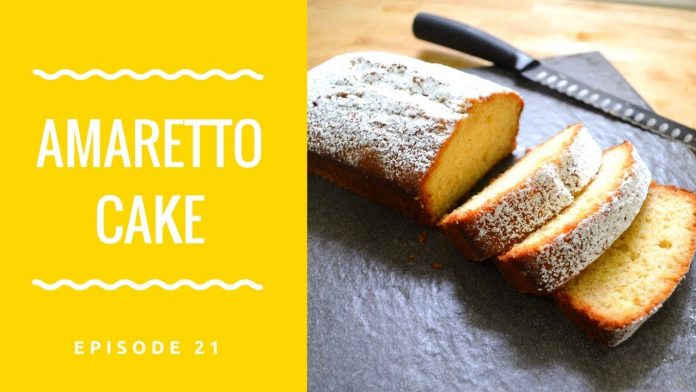 Learn how to make a delicious, slightly boozy Amaretto Pound Cake! This recipe is so delicious, with the overwhelming flavor of almonds backed up by a not to sweet, buttery cake- how could you not love it? (Unless you're allergic to almonds, of course!) Enjoy it on it's own or pair it with a cup of coffee for a delicious morning treat.
This recipe was adapted from the Moosewood Cookbook.
***PLEASE SUBSCRIBE TO SWEET OR SAVORY KITCHEN FOR WEEKLY VIDEO RECIPES***
Makes 2 loaves
1 c almond meal
1 1/4 c sugar
2 sticks butter, softened
3 eggs
2 c flour
1 tsp baking powder
1 tsp almond extract
1/4 c milk
1 1/4 c amaretto, divided
Powdered sugar, for dusting
Preheat oven to 350.
Toast almond meal until golden brown in a pan over medium heat. Set aside.
In a large bowl, cream together butter and sugar. Add in eggs and vanilla extract and combine until smooth and fluffy.
Mix in one cup of flour. Pour in milk and 1/4 c amaretto and stir to combine. Add in the other cup of flour and baking powder. Mix until just incorporated. Fold in almond meal.
Divide the batter between 2 loaf pans and bake for 45-50 minutes or until toothpick inserted into center comes out clean.
Let cool for 5 minutes and then pour 1/2 cup of amaretto over each loaf- you can poke holes into the loaves if you want the amaretto to soak in more evenly. Once cooled, remove from pans and dust with powdered sugar.