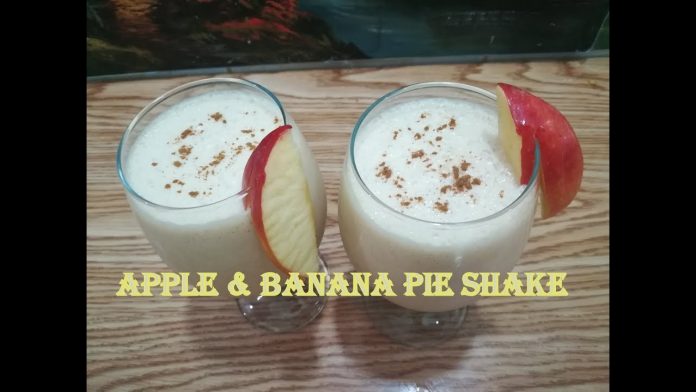 Today we will learn How to Make Fresh Apple & Banana Pie Milkshake At Home in with English subtitle Urdu/Hindi. A Simple and Easy Apple & Banana Pie Milkshake Recipe by Chaska in home. Ramadan special Healthy Juice Recipes which is tasty and healthy and is made very easily at home.
Ingredients:
1 evaporated milk 1 Cup
2 Whole Milk 1 Cup
3 vanilla biscuit 1/2 Cup
4 Apple 1 PCs
5 Banana 1 pcs
6 Brown sugar 2 tbsp
7 cinnamon powder 1/4 tsp
8 Ice (Cubes) As Required
Method of Apple, Banana Pie Shake:
In Grinder, add Normal Milk and evaporated milk, banana, apple, brown sugar, vanilla biscuits, cinnamon powder and ice cubes and blend until well combined.
If you have any questions, please leave a comment below and I will try my best to help you.