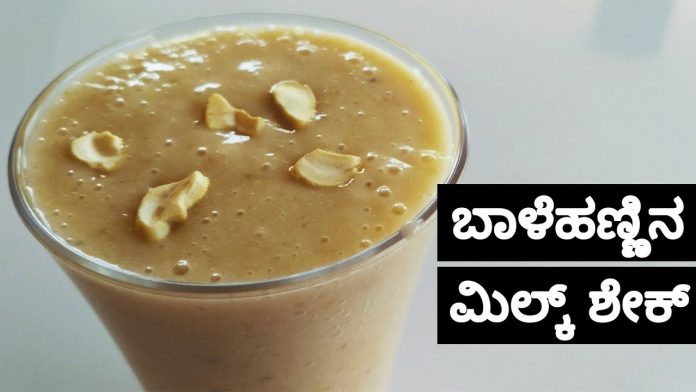 In this Kannada kitchen juice recipes video, you will learn how to make Banana Milkshake / rasayana.
Banana Rasayana / milkshake is widely used in karnataka and all over india. It is prepared with ripen bananas. It is easy to make and very beneficial for health.
Ingredients
1-2 ripen bananas (preferably frozen)
1/2 cup milk
2 1/2 tsp sugar, sugar substitute, or honey
4-6 cashew nuts
How to prepare banana milk shake
Take ripen banana's cut them into pieces and then add them to juicer. add other ingredients and then mix it.
keep it in refrigerator for half an hour and then serve.