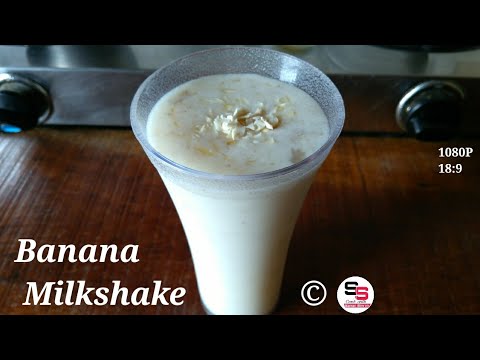 How to make banana milkshake | banana milkshake recipe | banana milkshake in hindi | banana milkshake | बनाना मिल्कशेक बनाने की विधि
Hi in this video I made banana milkshake.So I hope you would definitely give it a try & don't forget to share it with your friends.Do like and comment,if you liked this recipe.
Ingredients
Banana-(1)
Milk-(200 ml.)
Sugar-(2 teaspoon)
Ice cube-(2)
Cashew-(4 chopped)
Honey-(1 teaspoon)
नमस्कार दोस्तों इस वीडियो में हम ने बताया है बनाना मिल्कशेक कैसे बनाया जाता है।मुझे उम्मीद है कि आपको यह रेसिपी बहुत पसंद आएगी अगर आपको यह पसंद आए तो इसे अपने दोस्तों के साथ शेयर करना ना भूले।
🍽️🍽️🍽️🍽️Credit for music used in this video🍽️🍽️🍽️🍽️
Artist : Chris Haugen
Genre : Classical
Mood : Happy
Download: …
Music Video Credit:
#bananamilkshake
#cookwithsamansimran
#summerspecial
If you have any query or you want me to make any recipe of your choice please send it to me on my social media handles.
🌐INSTAGRAM-
🌐TWITTER-
🌐Facebook-