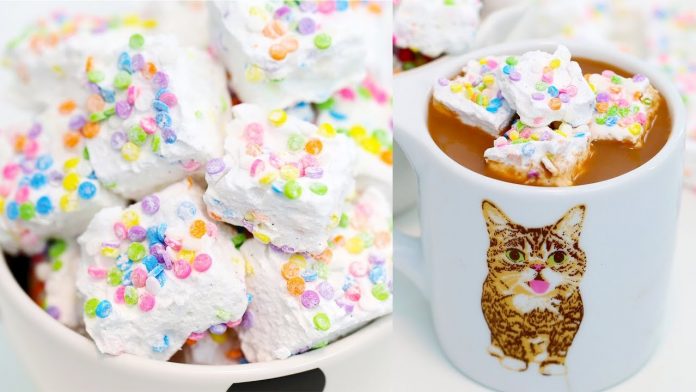 Easy homemade vanilla birthday cake marshmallows filled and covered with rainbow sprinkles! Does it get any better than this?
BIRTHDAY CAKE MARSHMALLOWS RECIPE BELOW!
Ingredients
2 ½ tsp powdered gelatin
1/3 cup cold water
1 cup sugar
¼ cup cold water
seeds from 1 vanilla bean (or 1 tsp vanilla extract)
1/3 cup confetti sprinkles + extra for coating
Cooking spray
¼ cup corn starch
¼ cup confectioner's sugar
For the full recipe, go to:
Facebook: www.facebook.com/pankobunnycooking
Twitter:
Instagram:
Pinterest:
Blog:
Subscribe to my Channel!
New videos every Tuesday & Thursday, and Theme Weeks where I post every single day for the first week of every month! Make sure you tune in!
As always, thank you!!
xx
Cayla
For all of you who are amazing and have read this far, here is a clue for Thursday's video: Macarons!
Music courtesy of Audio Network.
Song: Cherubic
This is not a sponsored video.