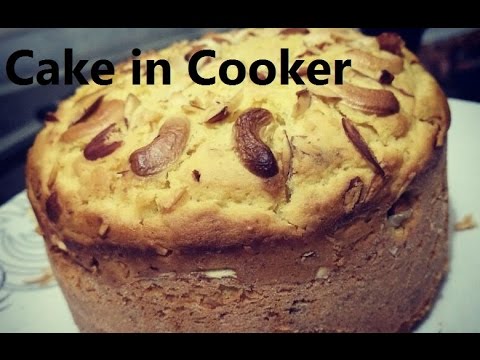 How to make cake in pressure cooker is what we are going to show you today. So get ready for my new food swing. All of us love cakes and that's so obvious, and how wonderful it would be if we could make one for ourselves, every time we crave for one. But then, again one thing that stops most of us from trying this is the fact that most of us feel that we need oven to prepare a cake. But then here where our Eggless Vanilla Cake Recipe is going to work because we are going to show you how to make cake in pressure cooker. So please move on without delay..!!!
Ingredients Required :
Approx 200 gms of all purpose flour (maida)
2 tbsp vanilla custard Powder
Approx 50 gms melted butter
100 gms of powdered sugar
100gms of curd
1 tsp baking soda
2 tsp bakin powder
3-4 drops vanilla essence
Dry fruits (optional)
1 cup milk
salt for baking process
Please Like,share and Subscribe for more such videos..
Follow me on insta:
Join me on Facebook @:
cake recipe
cake in pressure cooker
cake recipe in hindi
cake recipe in hindi without oven
cake recipe without oven
cake recipe without oven and egg in hindi
cake recipe without egg
how to make cake
how to make cake without oven
cake kaise banate hai
cake kaise banaye
basic sponge cake recipe
Basic Soft Sponge Cake
Pressure Cooker Sponge Cake Recipe
sponge cake
basic sponge cake
plain sponge cake
sponge cake without oven
soft sponge cake,
vanilla sponge cake
eggless cake recipes
how to make eggless cake in cooker
kese banaye cake in cooker