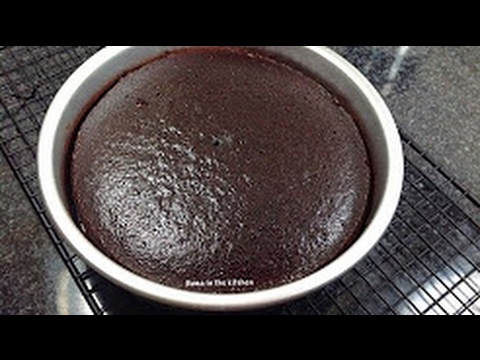 Learn how to make Chocolate Cake In Pressure Cooker at home with step by step easy recipe video. If you have fear of making cake in pressure cooker, then this video will be so helpful for you. Using this method you can bake any type of cake like, red velvet, vanilla and many more. Believe me cake was so yummy and super moist inside. A must try recipe. Chocolate cake in Pressure Cooker. Birthday Cake Without Oven.Cakes, cookies, cupcakes and pancakes that say "I love you".
Ingredients for Chocolate Cake in Pressure Cooker:
½ cup plus 6 tbsps. All-purpose flour
1 cup caster sugar or granulated
6 tbsp. cocoa powder
½ tsp salt
½ tsp baking soda
½ tsp baking powder
½ tsp instant coffee (optional)
½ cup milk full fat
½ cup hot water
¼ cup veg or canola oil
1 egg
1 tsp vanilla extract/essence
To assemble:
Chocolate frosting
Sugar syrup
Method:
1.Remove weight and filter from the lid of pressure cooker.
2.Place the pressure cooker on stove top, add 1 cup of salt, place some steel bowl or heat proof pot, cover and preheat on medium flame for 5 minutes. Then turn the flame on low.
3.In a bowl, sift together, flour, cocoa, salt, baking soda and baking powder. Mix to combine.
4.Heat ½ cup of water in microwave for 40 seconds, add coffee and stir to dissolve. Set this aside.
5.Into the dry ingredients, add egg, milk, vanilla extract and hot coffee water. Beat on slow speed for 1 minute or until everything is well combined.
6.Pour this mixture into a greased and lined pan. Tap to remove air bubbles.
7.Carefully place this batter into pressure cooker.
8.Cover and bake on medium flame for 5 minutes.
9.Then bake for 35-40 minutes on low flame.
10.After 35 minutes insert toothpick if comes out clean cake is done. If it is not done bake 10-15 more.
11.After 5 minutes, remove the cake from the pressure cooker, and let it stand for about 10 minutes to cool.
12.Frost it with chocolate frosting.
13.Enjoy. Good Luck!
NOTES:
For electric stove bake for 50-60 minutes on low flame.
For gas stove bake for 30-35 minutes on low flame.