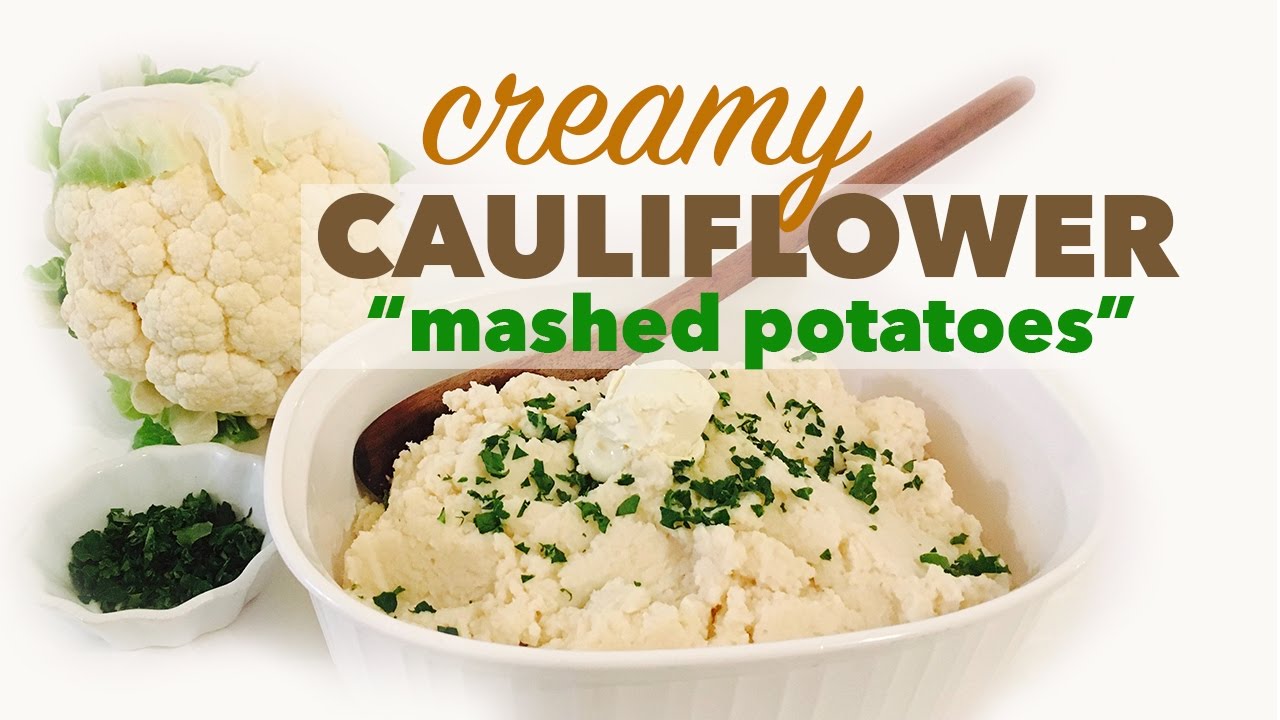 How to make Cauliflower Mash | Best Cauliflower Mashed Potatoes Recipe **** Visit
In this video I share a low-carb recipe on how to use steamed cauliflower whipped up into a creamy "mashed potato" consistency – let me know if you try it!
Music Intro Courtesy of Rob Hulson.
JENNIFER MAC BOOKS
The Right Blend: Blender-only Raw Food Recipes (black & white photos)
The Right Blend: Blender-only Raw Food Recipes (color photos)
Detox Delish: Your Guide to Clean Eating
MY FAVORITE TEES
"Shalom Ya'll" T-shirt
"RealMenEatKale®" T-Shirt
"Turn Up the Beat" T-Shirt
"I (Heart) Avocados" T-Shirt
"I (Heart) Kale" T-Shirt
+ …and more!
MY FAVORITE TEES
RECIPE
1 large cauliflower (brown up into florets)
1 tablespoon miso paste
1 tablespoon olive oil
1 tablespoon butter
3-4 garlic cloves (toasted in a little olive oil)
1/8 teaspoon onion or garlic powder (or just a pinch)
1/4 teaspoon + pinch more sea salt (or to taste)
DIRECTIONS
Using a food processor with an "S" blade, add in the ingredients and process until a mashed potato consistency is formed. Stop the food processor to scrape down the sides and get the lumpy cauliflower as needed.
GARNISH
Butter and Minced Greens (chives, parsley, kale, etc.)
The Jennifer Mac on Social Media:
YouTube –
Instagram –
Facebook-
Twitter-
Snapchat –
DISCLAIMER: Just a note that this video and description contain affiliate links, which means that if you click on one of the product links, I'll receive a small commission. This really helps out and allows me to continue to make videos like this. Thank you so much for the support!
About this video: Jennifer Mac shares
How to make Cauliflower Mashed Potatoes
Cauliflower Mashed Potatoes 47
Cauliflower Mashed Potatoes Recipe
cauliflower recipes 111
how to make cauliflower mashed potatoes 54
cauliflower mash 45
cauliflower mash recipe
cauliflower mashed potato recipe 32
mashed cauliflower recipes
vegan cauliflower mashed potatoes 15
cauliflower mashed potatoes kept
cauliflower mashed potatoes vegan
mashed cauliflower
how to make mashed cauliflower
how to make mashed potatoes using cauliflower