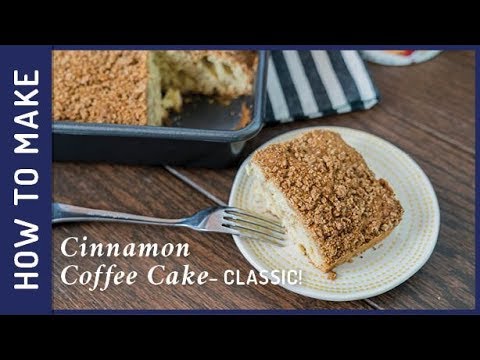 Wake up to the sweet smell of fresh buttermilk coffee cake! This family recipe is quick and easy to make.
Here is what you'll need:
Cake:
1½ cups all-purpose flour
2 Tbsp SACO Cultured Buttermilk Blend
1 tsp baking powder
¼ tsp baking soda
½ tsp salt
¾ cup granulated sugar
¼ cup solid vegetable shortening
1 egg
¾ cup water
Topping:
⅓ cup brown sugar
½ tsp cinnamon
3 Tbsp butter or margarine, softened
¼ cup all-purpose flour
Preheat oven to 350°F. Grease one 9-inch square cake pan. Place all ingredients in large mixing bowl. Beat on low speed 30 seconds. Scrape bowl then beat, on medium speed, an additional 1½ minutes, scraping bowl occasionally. Do not over beat. Spread half the batter into prepared pan and sprinkle with half the topping. Top with remaining batter; sprinkle with remaining topping. Bake 30 to 35 minutes, or until wooden toothpick tests done. In the meantime, in small mixing bowl cut all ingredients together until well-blended. Sprinkle between layers of batter and over top of cake as directed. Serving size: 16.
Bake boldly!
——————-
Find Saco Pantry products in your local supermarket or online.
For recipes, inspiration, party ideas and more:
SACO Pantry:
Instagram:
Facebook:
Pinterest: