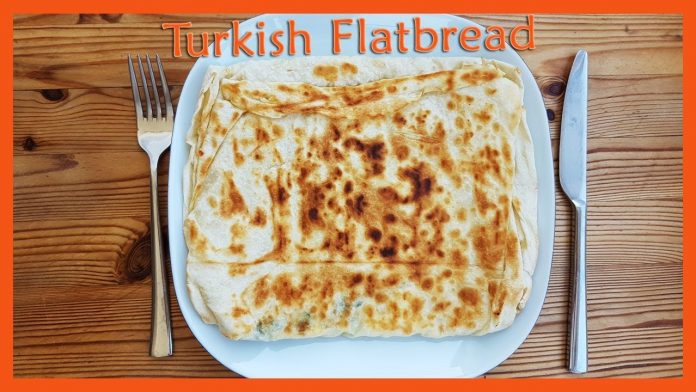 I have made the simplest way of Turkish Gözleme flatbread for you guys using supermarket bought filo pastry sheet. I prepared the filling with feta cheese and some green onions which perfectly fits each other.
My mother had made börek a couple of days ago and there is just one filo pastry sheet left. It is not very fresh but in the end, my gözleme was very delicious.. even I did not really guess it would be. 🙂 I hope you will enjoy the video and forgive me if I had any mistake on the video recording. Thank you..
If you liked this recipe click the like button and share this recipe with your friends and family!
Show me love and subscribe to my YouTube channel for weekly recipes!
BREAKFAST & LUNCH | Perfect Ideas:
DINNER RECIPES & Easy Meal Ideas:
PASTA RECIPES | Italian and One Pot Recipes:
CAKE RECIPES | How to Bake a Cake:
COOKIE RECIPES | Best Cookies with Simply Recipes:
CHICKEN RECIPES | The Best Chicken Recipe:
PIZZA RECIPES | How to Make Homemade Pizza:
VEGETARIAN RECIPES | Simply Vegetables:
JUICE & SMOOTHIE RECIPES | Summer Drinks:
Follow us on:
Facebook:
Pinterest:
Twitter: