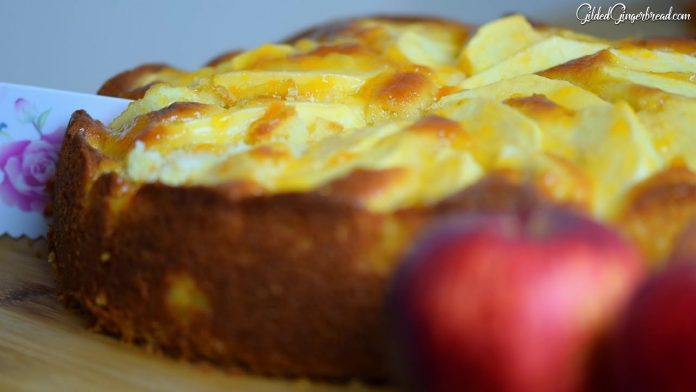 In this video I will show you to how make my easy and quick German Apple Cake (Apfelkuchen) recipe. Juicy apples baked in a lovely golden sponge with an apricot jam glaze. This German Apple Cake is very easy to make! Even novice bakers can bake it. It tastes sweet with a slight tangy flavour and is sooo moist. This cake is definitely my favourite cake! It is perfect for a Thanksgiving dessert as well as parties, picnics and afternoon treats.
Recipe adapted from
Have you made a recipe? Take a picture and tag us across social media using #gildedgingerbread
New videos Mondays and Thursdays.
For the full recipe, video and more go to my blog:
www.gildedgingerbread.com
FACEBOOK @gildedgingerbread
INSTAGRAM @gildedgingerbread
Tag your pictures! #gildedgingerbread
TWITTER @gildedginger
PINTEREST Gilded Gingerbread
If you would like to see more delicious food videos then please subscribe.