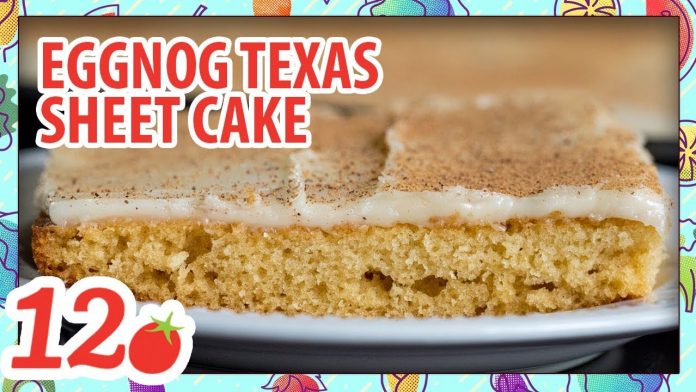 How to Make: Eggnog Texas Sheet Cake
Get the recipe here:
Eggnog. Quite the divisive beverage, no? Some people absolutely love it, while others can't stand it – one thing's for sure though: everyone can agree on the fact that they love this eggnog texas sheet cake. You read right: this isn't just regular eggnog, this is an eggnog sheet cake that's glazed with an amazing eggnog icing that really punches up the flavor and adds a smooth creaminess that can't be beat. If you love eggnog, this is definitely the cake for you, and if you (think you) don't love eggnog, there's still a very high probability that this dessert will win you over in just one bite.
Website:
Facebook:
Pinterest:
Instagram: