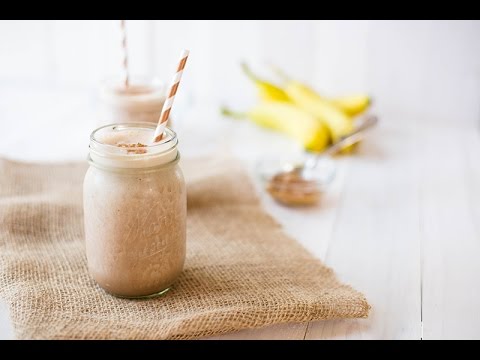 Breakfast Recipes Presents:
How to Make a Healthy Breakfast Smoothie:Hey guys! I'm so excited to share this yummy and healthy smoothie recipe with you. It's made with a mix of veggies and fruit so isn't super sweet, if you want yours to be sweeter you could add a natural sweetener. I love the healthy fresh taste of it just the way it is 🙂 Have fun making this at home and don't forget to subscribe my channel.
Recipe:
How To Make Healthy Protein Power Smoothie For Breakfast | Breakfast Recipes
Ingredients:
Protein Power Smoothie:
› 1 TBS Peanut Butter
› 2 Frozen Bananas
› 1 TBS Coconut Cream (Put a can of coconut milk into the › refrigerator over night and the next day there will be a thick layer of "cream" I usually scoop it out and put it into a container to use more than one time. If you desire, you can even blend the entire refrigerated coconut milk if you want to make a delicious thick milk shake consistency smoothie).
› 4 medjool dates (make sure to take the pit out!!)
› 1 cup Unsweetened Calafia Almond or Good Karma Flax Milk
My other best breakfast recipes Videos:
Please SUBSCRIBE to my YouTube Channel, it's free and spread to your friends and family.
Thank you so much in advance for subscribing. 🙂
_/" FOLLOW ME "__
youtube Channel Link:
Twitter Link:
Face Book page Link:
Pinterest Link:
Google+ Link:
Instagram Link:
Facebook Link: