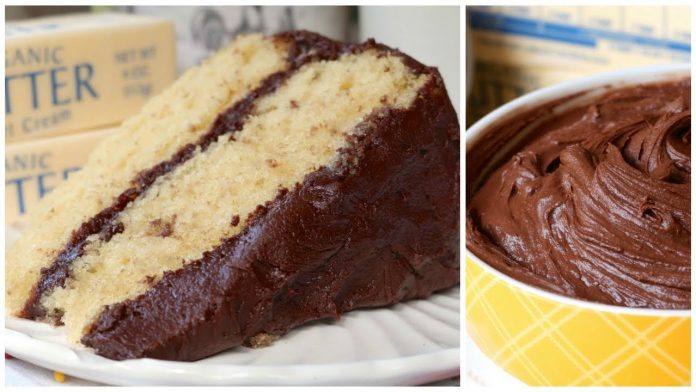 ❤️ SUBSCRIBE: Classic Yellow Cake #2!! Yellow Cake is really starting to become one of my favorites! It's a classic, right up there with vanilla but in a class of it's own! With that gorgeous yellow color and that buttery-vanilla taste and aroma, what's not to love! It's the cake that childhood birthday parties were made of and this recipe is soooo good!!
It's so moist and tender with the most amazing crumb texture. I'm frosting this yellow cake with my old-fashioned chocolate frosting but feel free o take your pick as I have several chocolate frostings on my site!
Get a glass of milk and enjoy! Don't forget the sprinkles!
TAKE ME TO THE PRINTABLE RECIPE:
PRODUCTS IN VIDEO:
___________________________________________________________________
🍕🍔🍰FAN FAVORITED RECIPES:🍦🍩🍟
How To Make Cake Pops:
How To Make Baked Mac n Cheese:
How To Make Crispy Fried Chicken:
——————————————————————————————–
🤗FOLLOW ME ON SOCIAL MEDIA! 👠😘
OFFICIAL WEBSITE:
FACEBOOK:
PINTEREST:
INSTAGRAM:
TWITTER:
GGOGLE+:
____________________________________________________________________