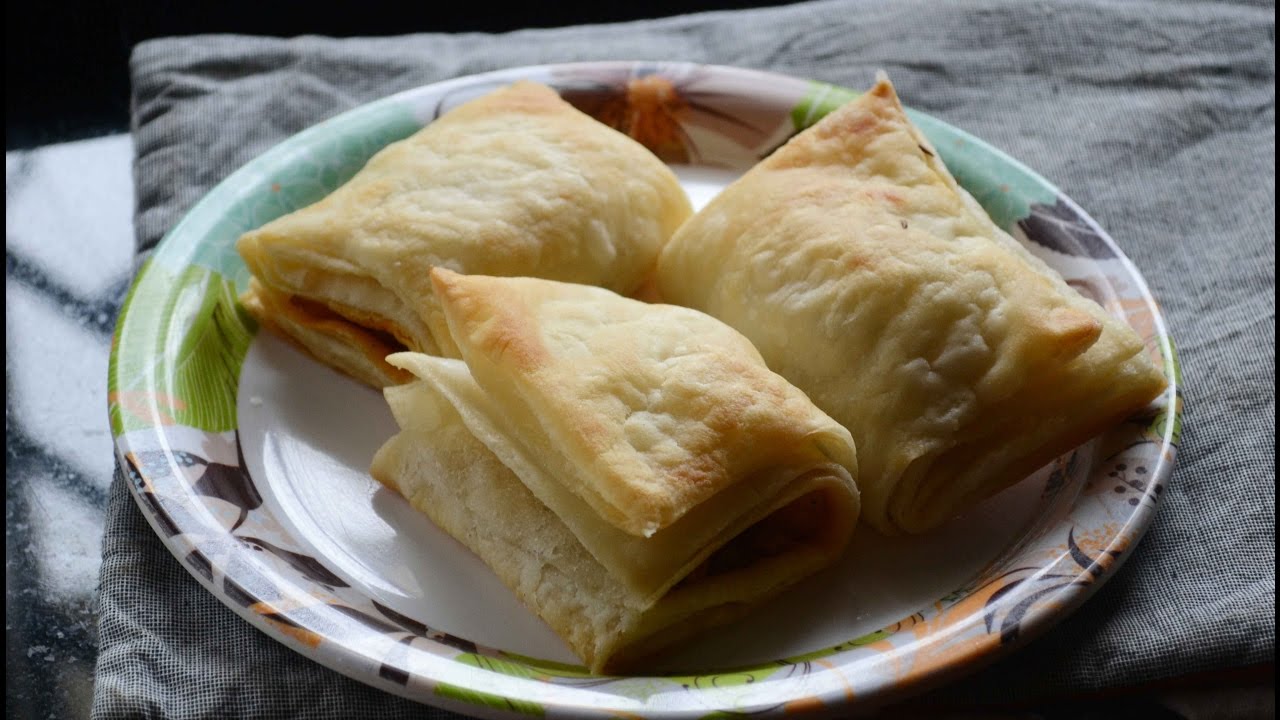 I am Gayathri Kumar and I blog at gayathriscookspot.com
In this channel I would like to share with you my passion for eggless baking and cake decoration. If you have any cake or technique you want to see in this channel, please comment below and I will make sure to make a video of it in the future.
You can buy my eBook Delicious Eggless Cakes on Amazon:
I usually write about my experience about making the dish in my blog along with printable recipes. So visit my blog for some interesting facts, tips and tricks on the puff pastry –
Makes 10 Veg Puffs:
Ingredients:
For The Filling:
Oil – 2 tsp
Cumin Seeds – 1 tsp
Onion – 1
Turmeric Powder – 1/4 tsp
Red Chilly Powder – 1/2 tsp
Hing – a pinch
Amchoor Powder – 1 tsp
Salt -to taste
Potato – 2, cooked, peeled and mashed
Coriander Leaves – 2 tbs
For The Pastry:
Flour – 225 gm
Dalda – 20 gm
Ice Cold Water – 3/4 cup
Salt – to taste
Dalda – 90 gm
Milk For Milk Wash
Procedure:
For The Filling:
In a pan heat oil and add cumin seeds.
When they crackle add in the onions and sauté until golden.
Add turmeric, red chilly powder, hing, salt and amchoor.
Mix it well and cook on low flame for a minutes.
Add mashed potatoes and mix well.
Remove from flame, add coriander leaves, give it a nice stir and set aside to cool.
For The Puff Pastry:
In a bowl mix together flour, salt and 20 gm of dalda.
Add ice cold water little by little and mix to form a soft dough. Do not add all the water. Add only if necessary.
Once the dough comes together, knead it for 5 minutes.
Cover with cling film and refrigerate for 30 minutes.
Remove it from fridge, dust with flour and roll it into a large rectangle on the counter.
Divide the 90 gm dalda into three equal portions.
Apply the first portion evenly on the rolled rectangle.
Fold 1/3rd of the rectangle over and fold the remaining 1/3rd over the first fold.
Turn the dough 90° and roll it again to a large rectangle.
Apply the second batch of the dalda all over the dough.
Fold it again like a letter.
Now roll it to a rectangle, apply the remaining dalda and fold it again.
At this stage the dough will be very soft. Dust a tray with flour, place the laminated dough on it, cover with cling film and refrigerate for 30 minutes.
Remove it from fridge and onto the counter.
Roll it into a neat thin rectangle.
Cut it into 10 equal portions.
Divide the filling into 10 portions and place them in the centre of the rectangles.
Brush the sides with water and fold over the rectangle to make smaller rectangle.
Arrange them on a greased tray, cover with cling film and refrigerate for 20 minutes.
By that time, preheat oven to 200°C.
Remove the tray from fridge, apply milk all over the puffs and bake in the oven for 30 – 35 minutes or until the top is golden.
Serve them hot with a cup of coffee.
If you like this video please subscribe to the channel.
Please click on link to subscribe
And please do like my FB page
And Follow on G+
And follow on G+
Pinterest –
Instagram –
For more interesting recipes visit