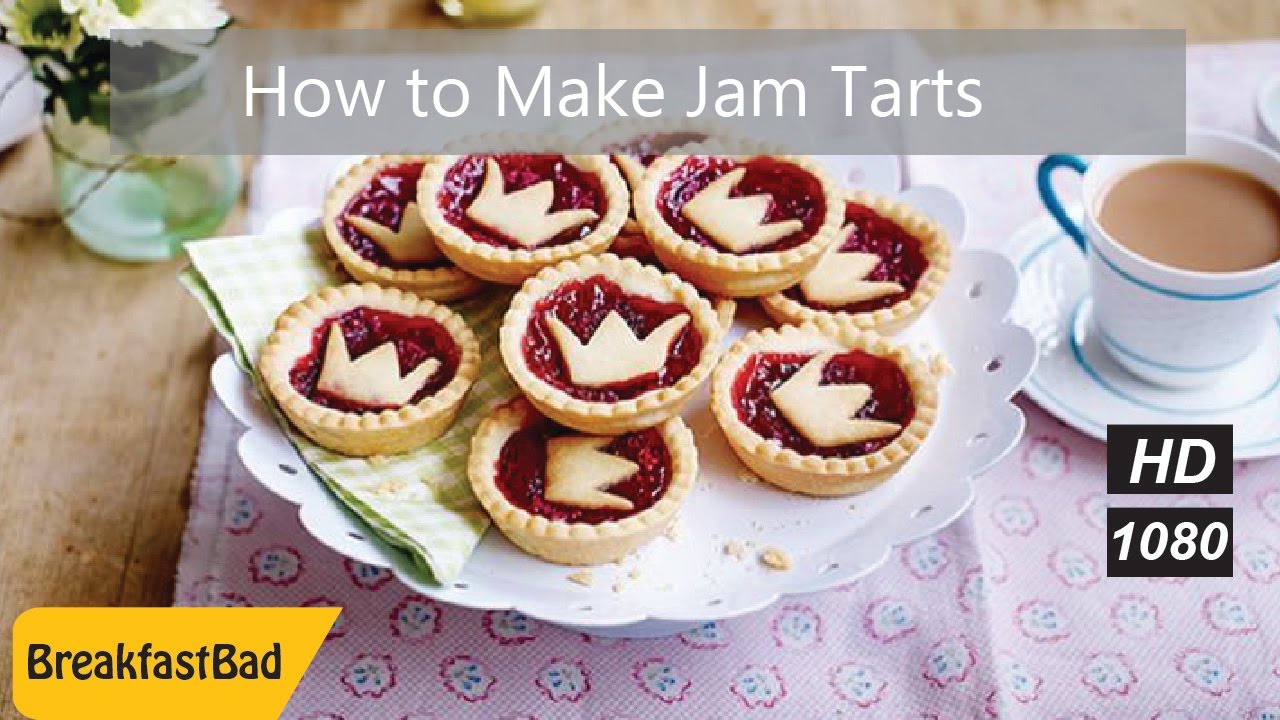 How to Make Jam Tarts-Jam Tarts Recipe Demonstration -2017 :-
Jam tarts are a tasty snack that can be made sweet or savory, depending on your preferred flavoring. These are the basic instructions.
Ingredients
150g (2/3 cup) plain flour or self raising flour
50g (About 3.5 tbsp) of butter/margarine
3 tablespoons water
Jam
1.
Measure all of your ingredients and prepare your equipment.
2.
Sieve the flour into the mixing bowl.
3.
Chop up the shortening and butter into small pieces and add to the flour.
4.
With your hands, rub in the mixture, adding a bit of water at a time until it goes soft and creamy creamy golden yellow color.
5.
Roll it out as far as you can. Well done, you have just made shortcrust pastry.
6.
Using a cutter, cut the pastry into shapes like a circle or oval.
7.
Put the pastry shapes in the bun tray so they look like cups or mugs.
8.
Add the jam or whatever else you like in your tarts.
9.
Cook for 12-15 or if you like the crunchy cook then for 15-20 minutes.
10.
cool for 2 minutes.
11.
cool for 2 minutes.
12.
Take it out. Voila, you are done – now enjoy your jam tarts!
***Subscribe Channal:
***Google+: