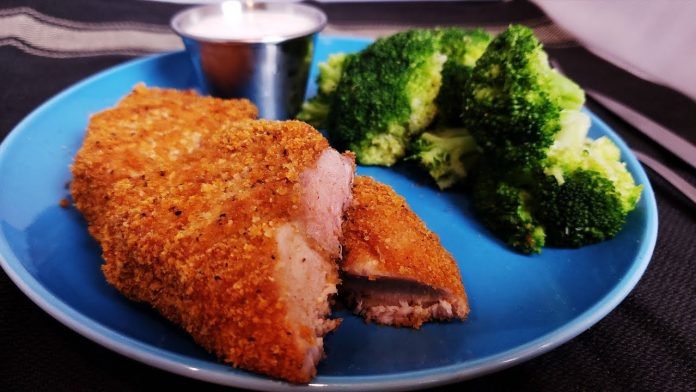 Missing that delicious, flavorful, breading that could turn an ordinary pork chop or chicken thigh into something magical? This ketogenic take on a "Shake N Bake" breading is sure to please, and keep your keto diet on track. To make this even easier, the breading can be stored and used later! Oh yeah, and it's 1 Net Carb. So channel your inner Ricky Bobby and give this recipe a try.
This Recipe:
Servings: 6
Prep time: 5 min
Cook time: 20 min
Macros Per Serving:*
Calories: 605
Fat: 41g
Protein: 53g
Total Carbs: 2g
Net Carbs: 1g
*Macros are calculated using pork chops and coconut flour
Recipes can be found at:
Check out my amazon store:
INSTAGRAM:
Tom:
Olivia:
American Metabolix Keto Meal 10% off with "MARTENS10"
Business Inquiries ONLY: ketolifestylefitness@gmail.com
Disclaimer: I am not a doctor and am not giving you medical advice. You should consult your doctor before starting any new diet or exercise plan.
#ketorecipes #ketocooking #ketolifestyle