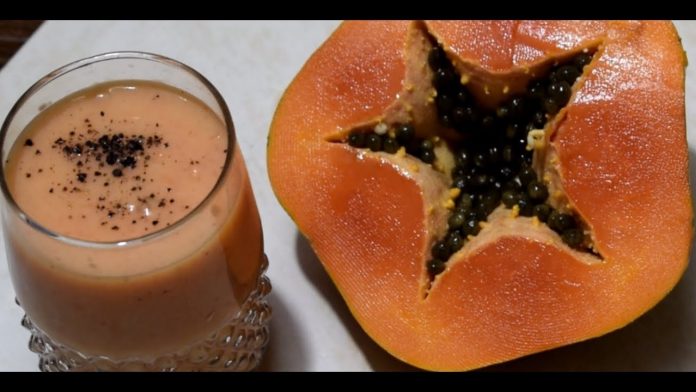 This cold papaya and milk smoothie will help to keep you nice and cool on a hot day. Smooth and silky papaya shake prepared with this recipe is a perfect blend of ripe papaya, cold milk and honey. The suggested black pepper powder seasoning gives an extra aromatic punch and compliments the sweet smell of papaya. Having papaya milkshake in breakfast is a best way to get entire daily requirement of Vitamin A, C, E and antioxidants in a single go at the start of the day itself. It's so good, you can even serve it as dessert.
❤️❤️ If you enjoyed this recipe video. Give it a Like & do Subscribe our Channel for more interesting & yummy upcoming recipes. Do comment also and give your suggestions. ❤️❤️
❤️ SUBSCRIBE NOW!! ❤️ ENJOY RECIPES ❤️
…
Follow us here :-
? Facebook : …
? Instagram : …
?lots of love?