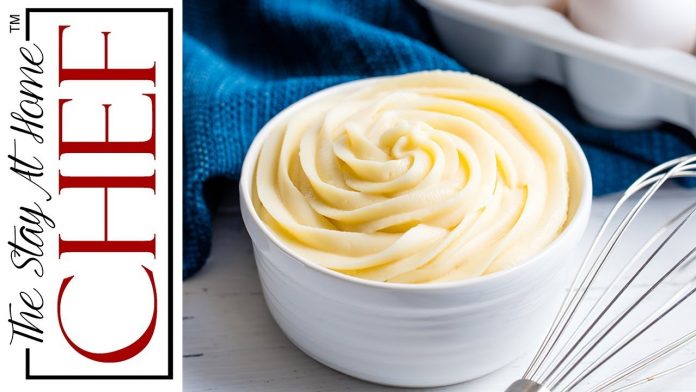 How to Make Perfect Pastry Cream | The Stay At Home Chef
More Great Dessert Recipes:
__________­↓↓↓↓↓↓ CLICK FOR RECIPE ↓↓↓↓↓↓↓↓ ______________
Perfect Pastry Cream is easy to make at home and is used in the most delicious pastries, cakes, and other desserts. You'll love this recipe for perfect French Creme Patissiere every single time.
What can you do with pastry cream?
Pastry cream can be used in a variety of ways. It can be eaten plain like a pudding, but it is commonly used to fill eclairs, cream puffs, pastries, donuts, and tarts. It's also commonly found as a cake filling, particularly in Boston Cream Pie. The possibilities are endless really. You can also change the texture of pastry cream for different uses by making it into diplomat cream or mousseline cream.
How long can you keep pastry cream in the fridge?
Pasty cream can be kept in the refrigerator for up to 7 days. Use the freshest milk you can for extended life. Milk that is near its expiration date may not produce a pastry cream that can last for 7 days.
INGREDIENTS
2 cups whole milk
¼ cup + ⅓ cup granulated sugar (divided)
1 whole egg
2 egg yolks
¼ cup cornstarch
2 tablespoons butter
1 teaspoon vanilla extract
INSTRUCTIONS
1. In a large sauce pan, stir together milk and ¼ cup sugar. Bring to a simmer over medium heat. In a separate mixing bowl, whisk together egg, egg yolks, cornstarch, and ⅓ cup sugar.
2. Once the milk has reached a simmer, work quickly and carefully pour half of the hot milk in a steady stream into the egg mixture, whisking constantly to avoid curdling or cooking the eggs. Immediately pour the egg mixture back into the saucepan, whisking constantly. Return to a medium heat and whisk constantly until mixture thickens.
3. Remove from heat once thickened and stir in butter and vanilla until melted. Pour into a clean mixing bowl and cover with plastic wrap, letting the plastic wrap touch the top of the pastry cream to avoid the creation of any film on top.
4. Cool completely in the refrigerator for at least 4 hours before using.
Thanks for watching! Don't forget to push "LIKE," leave a COMMENT below, and SUBSCRIBE! Feel free to SHARE this video too.
PRINTABLE RECIPE:
SUBSCRIBE to my channel:
FACEBOOK: The Stay At Home Chef
INSTAGRAM: TheStayAtHomeChef
PINTEREST: The Stay At Home Chef
TWITTER: TheStayHomeChef
CONTACT ME: [email protected]
The Stay At Home Chef offers restaurant quality recipes you can easily make at home. If you want to become a better cook, learn how to cook, or just need dinner ideas for your family, this channel is for you. We're taking really good recipes and making them easy recipes that you can make at home in your own kitchen. Cooking, baking, how to, all things food, and more!
MORE RECIPES YOU HAVE TO TRY:
How to Make The Most Amazing Chocolate Cake:
How to Make The Most Amazing White Cake:
How to Make The Most Amazing Lasagna:
How to Make The Best Homemade Dinner Rolls:
How to Make Authentic Carne Asada:
How to Cook a Thick Cut Pork Chop: