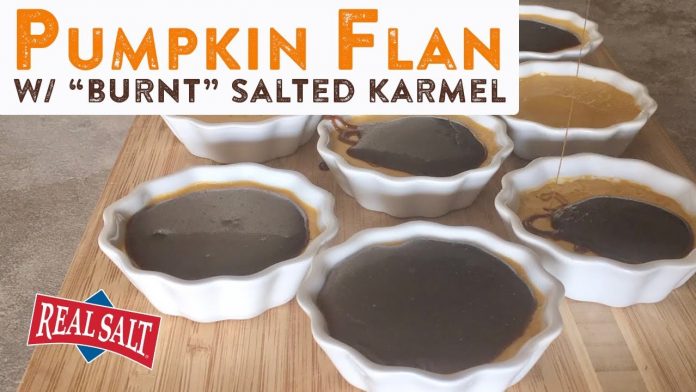 How to Make Pumpkin Custard Flan with "Burnt" Salted Karmel Raw Vegan, Gluten Free, No White Sugar ** Visit
Loving this new Pumpkin Custard Flan with Real Sweeteners and REAL SALT (looks for the little pink tones so you know it's filled with minerals and not bleached).
J E N N I F E R M A C // BOOKS //
THE RIGHT BLEND: Blender-only Raw Food Recipes
DETOX DELISH: Your Guide to Clean Eating
The Jennifer Mac on Social Media:
YouTube –
Instagram –
Facebook –
Pinterest –
Tumblr –
Twitter –
Snapchat –
About this video: Jennifer Mac shares How to Make a Pumpkin Custard and how to make eggless custard. Learn how to make a pumpkin custard and How to Make a Pumpkin Custard. Learn this eggless custard recipe and this pumpkin custard recipe is so healthy. Learn how to make a vegetarian flan, how to make a flan healthy, healthy flan recipe, how to make a vegan flan, and how to make an eggless flan. Learn this eggless flan recipe. This pumpkin flan recipe is raw vegan. Enjoy this raw vegan flan, which is dairy free flan almond milk, a dairy free flan.
DISCLAIMER: Just a note that this video is a paid video and the descriptions contain affiliate links, which means that if you click on one of the product links, I'll receive a small commission. This helps out me out in order to make videos like this. Thank you so much for the support!