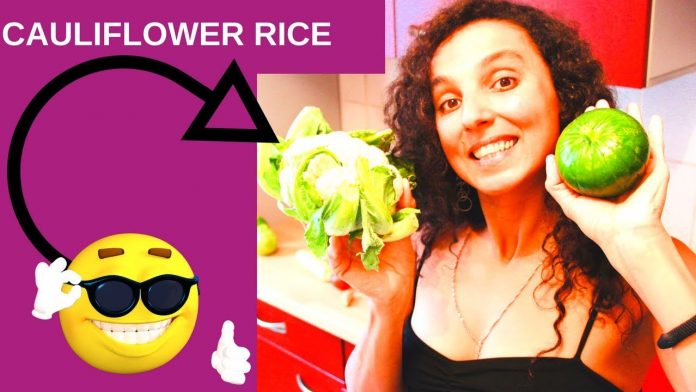 Looking for new healthy recipes? Find out how to make a raw vegan cauliflower rice! This raw vegan rice recipe is delicious, nutritious, healthy and easy to prepare! Remember to like this video, subscribe to my channel and let me know how you liked the new recipe by leaving a comment down below.
Enjoy more healthy recipes for weight loss here:
Mixer with a glass container:
Food processor with a glass container:
More healthy and delicious recipes for weight loss:
For more inspiration visit my site and follow me on social media:
Instagram:
Facebook:
Twitter:
My favorite tote bag:
Perfect shirt for hopeless raw-mantics:
Important books:
●The 80/10/10 Diet by Dr. Douglas Graham:
●The China Study by T. Colin Campbell:
●NO POO HAIR CARE SECRETS 101: A tried and tested actionable self-help hair care guide sans chemicals by Aditi Mishra kindle edition:
●Diet for a new America by John Robbins:
●Fresh Vegetable and Fruit Juices by Dr. Norman W. Walker:
●Colon Health Key to vibrant Life by Dr. Norman W. Walker:
●Become Younger by Dr. Norman W. Walker:
●The Vegetarian Guide to Diet & Salad by Dr. Norman W. Walker:
●Superior Nutrition by Herbert M. Shelton:
●I Need Your Love – Is That True?: How to Stop Seeking Love, Approval, and Appreciation and Start Finding Them Instead by Byron Katie
Video gear and lighting:
●Camera:
●Samsung Galaxy s5:
●External microphone for EOS 700D
●Camera lens:
●Tripod:
●Lighting:
●Remote control:
●Studio Lighting:
●Headphones:
This video is NOT sponsored.
Some of the links may be affiliate.
Join our facebook groups
High Carb Raw Vegan Paradise:
and
Raw Vegan Runners:
Music from