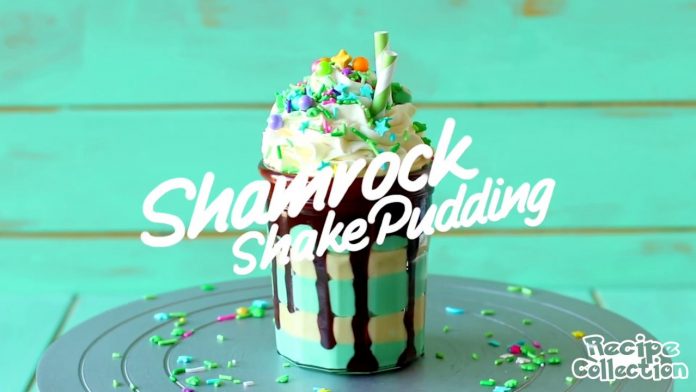 INGREDIENTS
Custard
½ cup milk
½ cup whipping cream
½ cup baileys Irish cream
8 egg yolks
1 tbsp corn starch
2 tbsp sugar
250g unsalted butter
1 drop green food gel
1 drop blue food gel
rainbow coloured sprinkles
chocolate sauce to drizzle
Whipped Cream
400ml whipping cream
1 tsp vanilla extract
INSTRUCTIONS
Custard
Add egg yolks, sugar and corn starch into a large microwave safe bowl. Whisk together. Add milk, cream and Irish cream and whisk.
Microwave for 2 minutes at a time, whisking each time until thickened.
Add butter and whisk until well combined. Cover with plastic wrap and chill for 3 hours.
Once chilled split into half and colour one half with the food gels. Mix until well combined.
Add the two custard into separate piping bags.
Drizzle your serving glasses with chocolate sauce. Pipe each coloured custard into the glasses. Chill.
Whipped cream
Add cream and vanilla into a large mixing bowl and whip to stiff peaks. Fit the end of a piping bag with a Wilton 1 M tip and frost cream on top of the pudding. Finish by adding sprinkles on top and two paper straws.