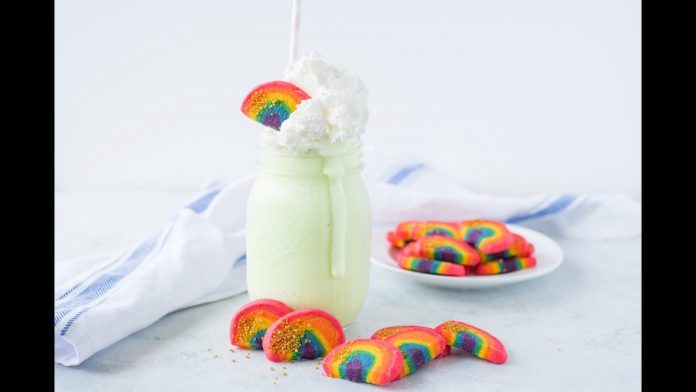 Now you can enjoy the enormously popular shake any time the craving strikes. All you need is this easy recipe, five simple ingredients, and your trusty blender.
Be sure to watch the video in order to get the perfect technique (Who are we kidding? We just like watching recipe videos!), and then you can make one for your family or friends. Plus, with our recipe for how to make rainbow cookies, serving these shakes at a party or special occasion would be perfectly festive.
Whatever your reason for making this famous shake, we hope you enjoy!
Click here for the full recipe:
Sign up for our free newsletter: …
Don't Forget to Follow Us on Social Media!
Facebook:
Pinterest:
Instagram:
Twitter:
About RecipeLion
RecipeLion.com is a community-focused website that provides free recipes, tips and tricks, and videos to enthusiastic home chefs. We also offer step-by-step how-to articles, full original recipes, engaging blog posts, and an interactive social media community. Our readers enjoy quick and easy weekly meal solutions. Some of our most popular content includes old-fashioned recipes, chicken and beef dinners, casseroles, and plenty of cake! We're particularly proud of our Quick Bites video series, and most recently, our 103 Recipes line of cookbooks. The recipes in both of these accessible series are best suited for beginning and intermediate home cooks who want to execute dinner with ease