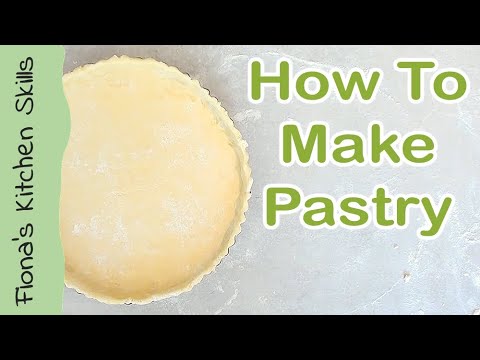 In today's video, I will show you how to make a simple shortcrust pastry which you can use in a number of recipes. I would use this base for a quiche or a lemon tart, for example. You can check my recipe for Tart Au Citron on my website www.fionasfoodforlife.ie/recipes. For the shortcrust pastry ingredients, check out the list below:
Pastry:
150g Plain flour
75g butter, cut into pieces
1 egg, lightly beaten
cold water, approx. 80ml
To bake the pastry case 'blind' put a greaseproof paper on top of the pastry and fill with baking beans (or raw rice). Chill in the freezer for 10-20 mins before putting in the oven.
Bake at 180/200°C for 15 mins until the pastry is set.
For more, subscribe to my channel:
More tasty recipes:
Facebook: …
Instagram:
Twitter:
LinkedIn: …
#shortcrustpastry #pastry #cookfromscratch #fionasfoodforlife #realfood #kitchenskills