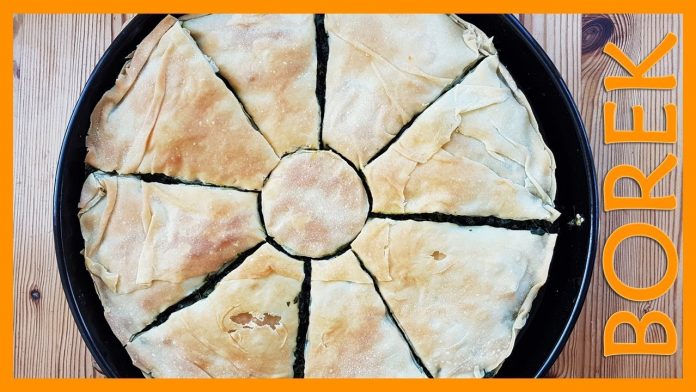 Stinging nettles filling make this crispy and light filo pastry pie simply delicious. This vegetarian filo pie is filled with the incredibly healthy nettle – any decent green or a mixture can work well, too.
I made my filo / phyllo sheets myself at home with the hand of my mother. When it is fresh pastry create great difference.
Here is the recipe How to Make Pastry Dough at Home:
If you liked this recipe click the like button and share this recipe with your friends and family!
Show me love and subscribe to my YouTube channel for weekly recipes!
BREAKFAST & LUNCH | Perfect Ideas:
DINNER RECIPES & Easy Meal Ideas:
PASTA RECIPES | Italian and One Pot Recipes:
CAKE RECIPES | How to Bake a Cake:
COOKIE RECIPES | Best Cookies with Simply Recipes:
CHICKEN RECIPES | The Best Chicken Recipe:
PIZZA RECIPES | How to Make Homemade Pizza:
VEGETARIAN RECIPES | Simply Vegetables:
JUICE & SMOOTHIE RECIPES | Summer Drinks:
Follow us on:
Facebook:
Pinterest:
Twitter:
G plus: