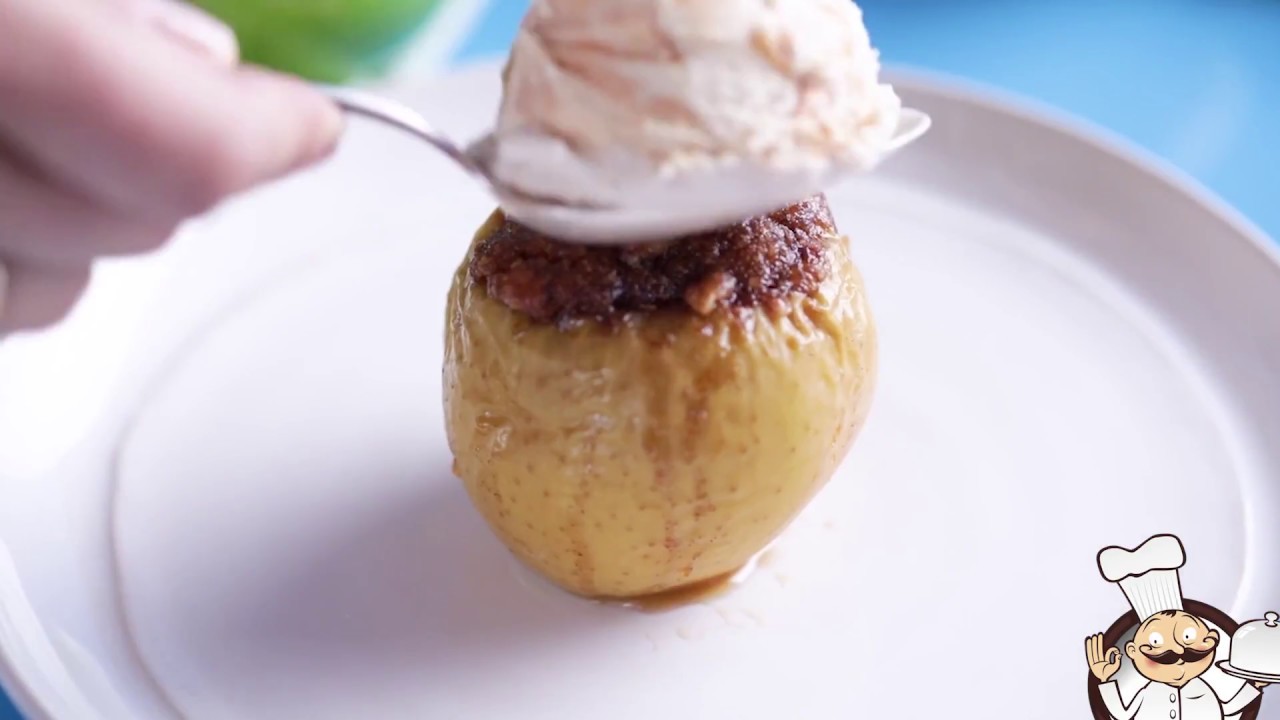 INGREDIENTS
For the pastry:
3 packages puff pastry
1 1/2 cups sugar
For the baked apples:
6 large baking apples
3/4 cup brown sugar
1 1/2 teaspoons cinnamon
1/2 cup chopped walnuts
3 tablespoons butter
2 cups boiling water
Caramel swirl ice cream
INSTRUCTIONS
For the pastry: Preheat oven to 400 degrees.
Roll out puff pastry dough, and portion into 6 pieces about 8 inches in diameter. Using a lattice-cutting roller, cut the dough.
Form a ball of parchment paper at least 2 inches larger than the size of your apples. Drape the pastry dough over the parchment, and bake for 15 minutes, until puffed and golden. Let cool completely on the paper.
When cool, place the sugar in an even layer in a large skillet. Cook without stirring until amber in color, then roll the baked pastry in the caramel to coat. Set aside.
For the apples: Lower oven temperature to 375 degrees.
Core the apples from the stem down, taking care not to cut through the entire apple to the bottom.
In a medium bowl, combine brown sugar, cinnamon and walnuts. Place the apples in a baking dish and stuff with the filling. Top each apple with a square of butter. Pour boiling water into the base of the dish, and bake for 40 minutes. Allow to cool slightly. Top with a scoop of ice cream, then a pastry cage. Serve immediately.