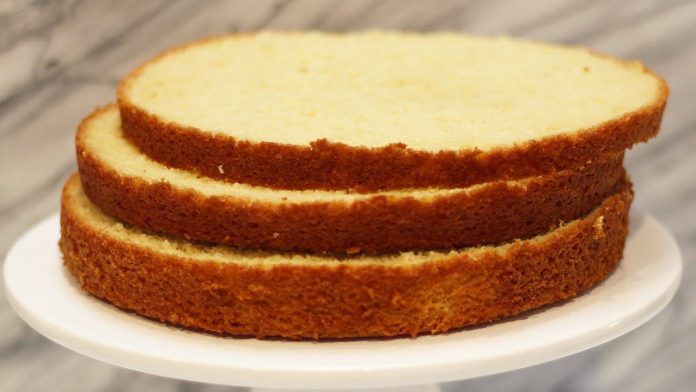 GIVEAWAY LINK! –
Today we are going back to basics with the best and only vanilla cake recipe you will need.
SUBSCRIBE
————————————————————————–
FOLLOW ME HERE:
Instagram:
Twitter:
Facebook:
Pinterest: MANCAKE_
My Gaming Channel: www.youtube.com/c/UnicornGaymer
HELPFUL LINKS:
To convert grams into US cups, please follow this link:
To convert grams into metric cups, please follow this link:
#cake #recipe #bake
————————————————————————–
Here's What You'll Need:
2 1/2 cups flour
1 teaspoon baking soda
1/2 teaspoon baking powder
1/2 teaspoon salt
4 eggs
2 cups sugar
2 sticks butter, room temperature
3 teaspoons vanilla
1 cup sour cream
Instructions
1. Preheat oven to 350 degrees
2. Whisk together flour, baking powder, baking soda, & salt
3. In separate bowl, beat eggs & sugar until light & creamy
4. Add butter & vanilla
5. Beat on low speed
6. Mix in dry ingredients on low speed until just blended
7. Add sour cream & mix on a low speed until batter is creamy & smooth
8. Bake for 30 – 35 minutes or until your cake tester comes out clean.
————————————————————————–
Curious about any of the items most frequently used in the MANCAKE kitchen?
Piping bags –
Piping tips –
Reusable piping bags –
Spring form pans – multiple sizes –
4" spring form pans –
Rotating cake stand –
Off set spatula –
Silicon mat
Hand mixer – kitchenaid –
Stand mixer – kitchenaid –
Donut pan –
Loaf pan –
Cookie sheet –
Brownie pan –
Heart shaped spring form pan –
Gold luster dust – edible –
Food gel colors –
Rolling pin –
Pie pan –
cupcake pan –
muffing pan –
Pastry cutter –
Cake leveler –
Bench scraper –
Curious about the MANCAKE Tech?
Canon t7i –
Nifty 50 lens –
Light –
*Please note that these links are affiliate links which means if you purchase items through the link I receive a small commission. This does NOTE cost you extra. It just helps in the growth of the channel so I can continue to bring you MANCAKE videos every single week & more giveaways*